Young, Wild, & Free! Malia Obama DRINKS & FLIRTS For 18th Birthday Celebrations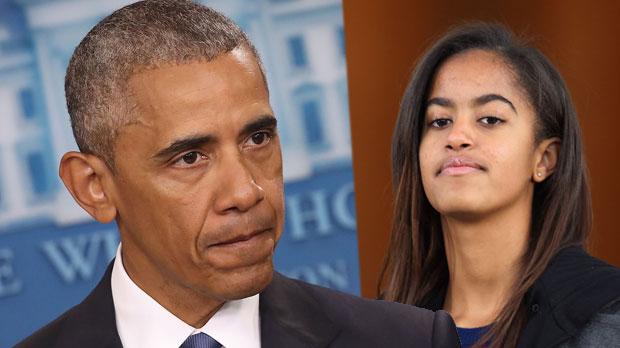 Malia Obama may not remember her 18th birthday after all!
President Barack Obama's daughter was caught drinking the night away at The Sugar Factory in Amsterdam, Show.nl in the Netherlands reported.
The eldest Obama daughter arrived at the 18+ party with three friends, and according to partygoer DJ Youri Roest, "everybody got drunk really fast. I have to admit even I got pretty tipsy later on, but I remember giving one of those girls a glass filled with pure vodka."
Article continues below advertisement
"She's a superb dancer, much like her father," Roest added. "She was very flexible, she has good hips."
"She's a very cute girl and she was flirting heavily," he continued. "But then I got too drunk and had to perform somewhere else. So I guess I kind of forgot about her, which I feel very sorry about right now."
However, he added that she denied being an Obama to avoid extra attention.
"I think she went home around 3:30," Roest concluded. "I think this was because it was very busy and everybody found out she was there."
Obama stopped in Amsterdam on her way to Africa with her mom, Michelle, and sister, Sasha. The trio is on a mission to raise awareness for the Let Girls Learn Initiative.