'Little People' Matriarch Amy Roloff Admits She's 'Not Perfect' Following Fakery Scandal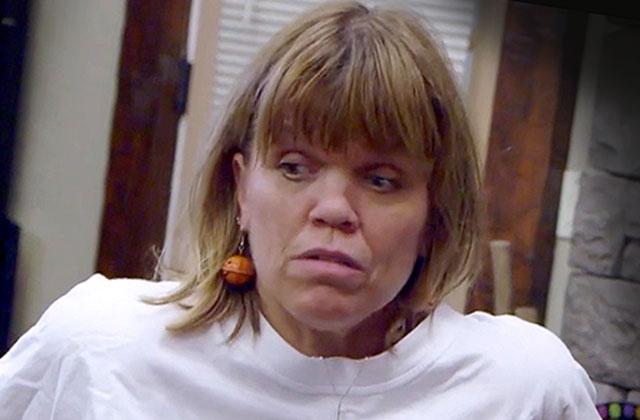 After Jacob Roloff shockingly exposed his family's reality show, Little People, Big World, as fake last week, the TV clan has remained mum about the allegations— until now.
Ex-cast member Jacob's mother, Amy Roloff, took to Instagram to seemingly address her youngest son's scathing words on July 12.
"Life seems a little crooked right now. Let's get back to basics," the devout Christian captioned a photo of train tracks and a Bible verse. "Prayer. Really pour our hearts out to God so He can work in us and through us."
Article continues below advertisement
The 51-year-old mother of four then admitted she's "imperfect."
"He already knows we're not perfect so let's not pretend we are…I'm so thankful a perfect, forgiving and loving God loves an imperfect me!" she concluded.
Black sheep Jacob, 19, revealed his formerly squeaky clean family's imperfections in a social media rant earlier this month, claiming that the clan stages scenes and acts as "characters" on their long-running TLC series.
"They are the Roloff Characters and I have scarcely anything in common with them, nor do I want to be a character myself," the Roloff rebel sneered. "As soon as the cameras drop…it's almost like they never played the part."