Exclusive
Paranoid Lindsay Hires A PI To Spy On Her Fiancé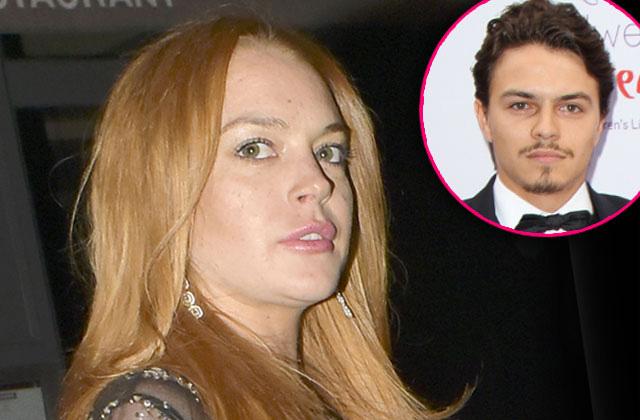 They said it would never last — and it didn't! Lindsay Lohan's picture-perfect engagement bliss with wealthy fiancee Egor Tarabasov went down in flames this weekend when she accused him of strangling her and cheating with a hooker. But RadarOnline.com has learned there has been trouble for weeks — and Lohan hired a private investigator to get to the bottom of it!
The 30-year-old rehab regular and Tarabasov had a blowout brawl this weekend at their shared condo in London. Video leaked that showed an angry Lohan alleging "he just strangled me," and worse.
Article continues below advertisement
But cracks in the relationship were showing weeks before that explosive meltdown.
"Lindsay hired a private investigator to catch Egor and seemed to think suggested he was cheating on her with several women," an insider told RadarOnline.com. But although there's no evidence that is true, it didn't seem to matter.
According to the pal, "Lindsay and Egor were doomed from the get-go. They party non-stop and everyone told her that he was using her. Egor has a very bad reputation in certain circles and a lot of people thought that this was going to end in disaster."
As RadarOnline.com reported, Lohan and Tarabasov's six-month relationship took a turn for the worse on Saturday when cops were called to her place after hearing the two in an explosive fight.
Now, "Lindsay said that she is 'done' with men. She cannot believe that she trusted this guy and she is absolutely devastated," the source told RadarOnline.com.
However, after deleting all of the posts slamming her man, Lohan posted a message insisting there was still hope for her messy love life.
Article continues below advertisement
In the caption, Lilo wrote: "I would appreciate if these speculations regarding my personal life would respectfully come to a halt. Unfortunately, a private matter has become more public than I can control and I would be extremely grateful if my fiancé and myself could discuss our personal matters on our own. There are more important things going on in the world than our relationship. Please leave us be to solve our personal matters."
And Tuesday, she posted another message, writing, "I'm sorry that I have exposed certain private matters recently ... maybe things can be fixed ... maybe not ..."
Do you think that Lindsay Lohan and Egor should get married? Tell us your thoughts below.