Exclusive
Kris In Tears As 'Hollywood Medium' Channels Ex-Husband Robert Kardashian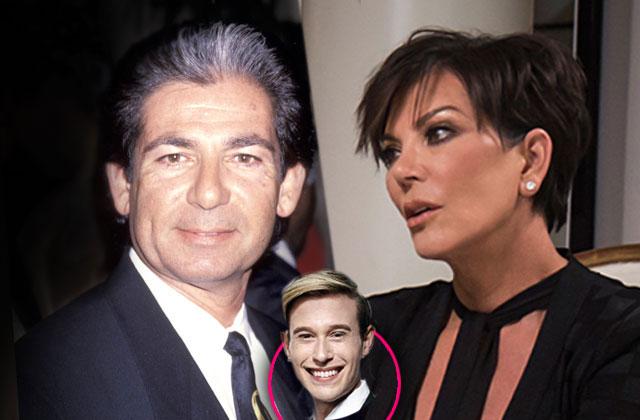 When Robert Kardashian, Sr., died after a short battle with lung cancer in 2013, he left behind countless controversies and unanswered questions. But now, RadarOnline.com has exclusively learned that Kris Jenner recently decided to get to the bottom of his legacy by channeling her late ex-husband for Season 2 of Tyler Henry's hit show, Hollywood Medium — and what she learned was shocking!
"Kris was skeptical going into the reading," a source with E! network – the parent company that produces both shows – told Radar.
Article continues below advertisement
"She has used psychic mediums several times before, but this time was different. Robert immediately came through to Tyler and he had a LOT to say to Kris!"
As Radar reported, Jenner's shared daughters with her late lawyer ex – Kim, 35, Kourtney, 37 and Khloe Kardashian, 32 – channeled their father on Season 1 of Hollywood Medium.
During the reading, Henry gave Khloe deep insight into who her real father ishttps://radaronline.com/celebrity-news/khloe-kardashian-real-father-psychic-kuwtk/ and the source told Radar that revelation convinced Kris it was her time for her turn.
So what did he say?
"Robert told Kris that he's forgiven her for everything that she's done and he is proud of how strong the girls all are," said the source.
"Kris had closure in knowing, now, that Robert is always with her. She was floored off-camera and the tears could not stop coming."
Do you think that Kris Jenner wronged Robert Kardashian, Sr. Tell us your thoughts below.