Kim & Kyle Richards Sued! Former Stylist Claims Pit Bull Brutally Attacked Her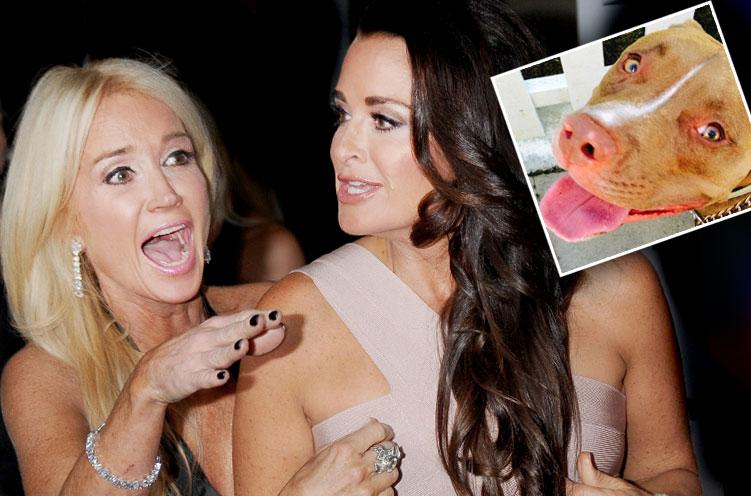 Kyle Richards has been pulled into yet another scandal involving sister Kim's pit bull pet, Kingsley.
Paige Sanderson, a former stylist to the reality star siblings, filed a lawsuit this week, claiming that the dog "lunged at her, bit and held on to her lower abdomen and crotch, tearing off her leggings and underwear and ripping out portions of flesh" during a visit to Kyle's house back in April.
According to court documents, "Kim refused to call 911 unless Sanderson lied to EMT's by blaming the attack on a stray dog."
Article continues below advertisement
Now, the RHOBH stars' stylist is seeking compensation for "emotional distress, cosmetic surgery and medical bills."
As RadarOnline.com readers know, this is hardly the first time Kim's dog has been accused of violent behavior.
Kingsley was previously blamed for attacking Kyle's daughter Alexia in late 2014, who underwent reconstructive surgery and attended physical therapy following the incident.
After that, 80-year-old Kay Rozario filed a lawsuit over a similar incident with the out-of-control animal.