Exclusive
Plastic Surgery, Drugs & More! Inside Kenny Rogers' Sad Last Days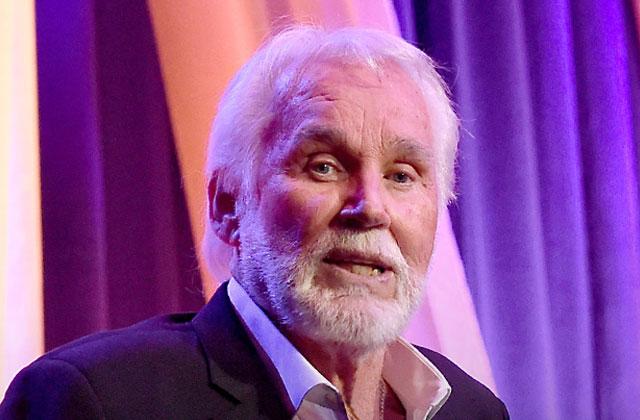 As fading Kenny Rogers bravely faces his final days, RadarOnline.com can exclusively reveal he's ripping the lid off his shocking private life, including his plastic surgery horror, drug nightmare, shameful cheating and the truth about his relationship with Dolly Parton!
The 77-year-old singer — who's battling hepatitis C and has had knee replacement, rotator cuff and throat surgeries — is on a worldwide tour called The Gambler's Last Deal, but he vows that he's quitting when it's over.
Article continues below advertisement
"I have no intention of coming back," he says.
He also admits he's on his last legs, adding: "I'm not getting around as well and I'm not sure how many more years I've got."
Now, he's dropping bombshell revelations about his private life, "while he still can," a friend told Radar.
These include an explosive disclosure about his deep feelings for fellow superstar singer Dolly Parton and their rumored sizzling romance.
"She's one of the sexiest women I've ever met," he confesses.
He also admits when they got together, "there was always tremendous electricity between us. Every night was a thrill. I will always love her."
Despite his passion for Dolly, Rogers mysteriously insists they never had a sexual affair.
Still, the father of six, who's been married five times, openly confesses to shamefully cheating on his marriage vows.
Article continues below advertisement
"I thought having a wife just meant a guy could have sex any time he thought about it, which in my case was all the time," he says.
Rogers' illicit romps doomed at least one of his marriages.
His furious fourth wife, Hee Haw star Marianne Gordon, pulled the plug in 1993 after 16 years, following Rogers' kinky phone-sex scandal.
The whiskered crooner had set up a secret love hotline with a private 1-800 number that he gave out to a limited number of "beautiful women."
However, he insisted there was no "physical contact" with the beauties — only phone sex!
But two outraged gals sued, charging him with sexually harassing them with his "filthy fantasies."
Rogers sold a staggering 125 million albums during a 58-year career. But he confesses that he nearly destroyed himself with drug binges.
One terrifying 24-hour, psychedelic bender gave him nightmares.
The drug was given to him by pal and songwriter Mickey Newbury, who penned Rogers' first chart success, "Just Dropped In (To See What Condition My Condition Was In)" with the First Edition group in the late 1960s.
Article continues below advertisement
"It's not really acid," Mickey claimed, but the drug sent Rogers on a horrifying, day-long trip.
"I thought I was never gonna get over it," he says. "The first eight hours were the most incredible eight hours of my life. The second eight hours I wasn't sure about, and the third eight hours scared me to death!"
After that, Rogers called it quits with psychedelics. But he loved marijuana and admits performing at least one concert while stoned on weed.
Rogers, who battled skin cancer and had operations to remove dangerous growths, also drops a shocking revelation about his obsession with plastic surgery that botched his looks.
He confesses he wanted to appear youthful for his fifth and current wife, restaurant hostess Wanda Miller, who's 29 years his junior. They got hitched in 1997 when he was 59 and she was just 30. They have identical 12-year-old twin sons, Justin and Jordan.