Hillary Grilled By FBI After Bill Clinton's 'Inappropriate' Meeting With Attorney General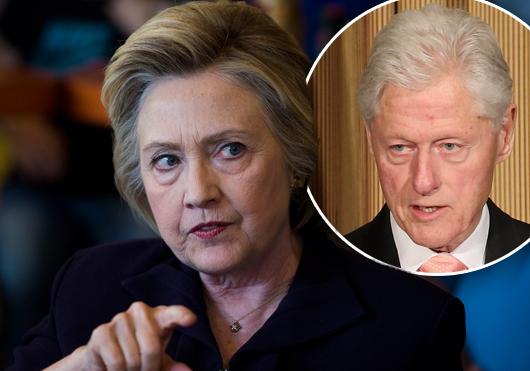 Hillary Clinton was grilled by the FBI Saturday following what experts are calling an an inappropriate meeting between her husband and the attorney general.
According to reports, Hillary met with the FBI voluntarily at their headquarters in Washington where she endured at 3.5 hour interrogation in relation to her email scandal.
"She is pleased to have had the opportunity to assist the Department of Justice in bringing this review to a conclusion," a Clinton spokesperson said in a statement. "Out of respect for the investigative process, she will not comment further on her interview."
Article continues below advertisement
This lengthy questioning comes on the heels of Bill allegedly initiating a meeting Monday with Attorney General Loretta Lynch at the airport in Phoenix, Arizona. According to reports, the former President altered his travel plans in order to arrange a run-in with Lynch, whose security team had to prevent Bill from boarding her plane. Agents also requested that onlookers not take photos, and the story was buried for days.