Presidential Election 2016
Donald Trump OUTRAGED Over FBI's Decision Not To Charge Clinton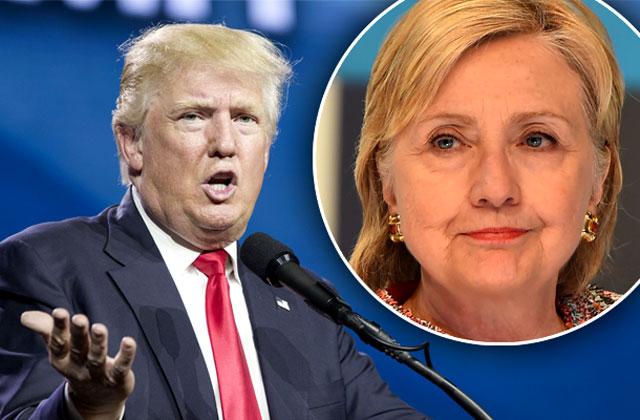 Donald Trump and other Republican leaders have come out swinging against the FBI for the bombshell decision not to charge Hillary Clinton in relation to her email server scandal.
Calling the judicial system "rigged," Trump Tweeted, "General Petraeus got in trouble for far less. Very very unfair! As usual, bad judgment." (David Petraeus is the former CIA director who was urged to resign after an extramarital affair.)
Article continues below advertisement
The presumptive GOP nominee continued, "FBI director said Crooked Hillary compromised our national security. No charges. Wow! #RiggedSystem"
Trump wasn't the only one to slam the FBI's decision. House Speaker Paul Ryan said in a statement on Tuesday that "No one should be above the law" and that the decision to let Clinton off the hook "defies explanation."
As RadarOnline.com reported, FBI director James Comey announced Tuesday that after a yearlong investigation into Clinton's use of her private email server, the FBI could not "find a case that would support bringing criminal charges on these facts."
Though Comey did say there was evidence proving Clinton and her team were "extremely careless" in their handling of highly classified information, this wasn't enough to satisfy Clinton's biggest opponents.
Clinton, who was recently grilled by the FBI amid an enormous email leak, has vehemently denied any wrongdoing regarding her private email server scandal, claiming she never sent or received emails that contained classified information. However, the FBI's statement today claimed that more than 100 emails traveling through her server did contain classified information, according to the AP.