The 2016 Vice Presidential Cheat Sheet EXPOSED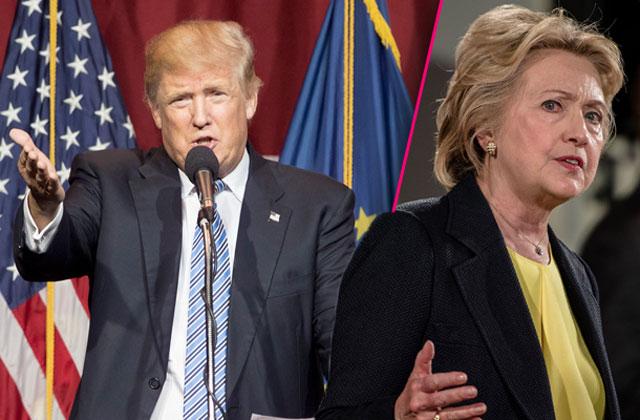 Article continues below advertisement
Who Is He? Originally from Columbus, Indiana, the Republican Governor was a member of the U.S. House of Representatives and served as Chairman of the House Republican conference and Chairman of the Republican Study Committee. The 57-year-old also hosted a syndicated talk radio show and a morning TV program in Indiana throughout the '90s, according to ABC News. He is also a born-again Christian and has made religion a key part of his political identity.
His Relationship With Trump: Though Pence has criticized Trump previously, specifically for the latter's plan to ban Muslims from entering the country and calling Trump's remarks on Judge Gonzalo Curiel "inappropriate," Pence has urged Republicans to unite behind Trump. He recently compared Trump to Ronald Reagan, saying the billionaire "understands the frustrations and the hopes of the American people like no other American leader in my lifetime since Ronald Reagan," according to The Washington Post. CNN claimed selecting Pence would "give Trump a running mate with strong ties to the Republican base – particularly social conservatives."
Article continues below advertisement
Clinton's Likely Pick: Tim Kaine
CNN recently said the Virginia senator was "mentioned at the top of every single conversation and Clinton believes he could help win Virginia." Kaine even appeared at a Virginia rally with Clinton— an event Politico has called the rally a "test drive" for Clinton.
Who Is He? Considered the "safe choice" by Reuters, Kaine worked as a missionary in Honduras prior to becoming a civil rights lawyer. He is fluent in Spanish, which could help land Clinton the Latino vote and has solid ties to donors from when he served as Democratic National Committee chairman. The 58-year-old grew up in the suburbs of Kansas City, Missouri, and later rose the political ranks, becoming mayor of Richmond, Virginia in 1998, lieutenant governor of the state in 2002 and elected governor in 2005. While in office, Kaine accepted $160,000 worth of legal gifts and as of 2014, Kaine had an "average net worth of $1,451,518, which is slightly higher than average for members of Congress, according to Heavy.com. The governor also cut five percent of his $175,000 salary in 2007.
His Relationship With Clinton: Kaine and Clinton have not known each other as long as other potential Clinton VP picks, but the two campaigned together before the Virginia primary earlier this year. "Do you want a trash-talker president or a bridge-builder president?" Kaine asked a crowd at a Virginia Clinton rally on Thursday. Kaine has praised Clinton's work on health care and could help Clinton on the issue of gun control, considering his experience responding to with the Virginia Tech shooting in 2007. "I appreciate so much the leadership he has shown for this state and now he is doing the same in the Congress," Clinton said, according to CNN.
Kaine might be the frontrunner, but other names are still being thrown into Clinton's VP ring. These names include Ohio senator Sherrod Brown, New Jersey senator Cory Booker, and Massachusetts senator Elizabeth Warren.