The Ring Is Off! Hayden Reveals The Truth About Her Engagement Post-Rehab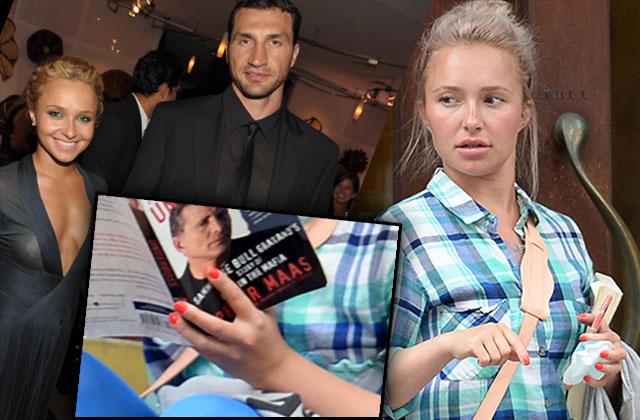 It don't mean a thing if you don't wear that ring? Hayden Panettiere was spotted for the first time since rehab this week, without her engagement ring on her left hand. But she insisted in a new post today that it's not a sign her engagement is off.
The 26-year-old Nashville actress entered treatment for the second time in May, claiming, "The postpartum depression I have been experiencing has impacted every aspect of my life. Rather than stay stuck due to unhealthy coping mechanisms, I have chosen to take time to reflect holistically on my health and life."
Article continues below advertisement
Panettiere's ring-less hand was obvious in the new pictures this week, raising questions about the stability of her relationship with her baby daddy, Wladimir Klitschko. The pair has a daughter, Kaya, who will be 19-months old on July 9.
However, Panettiere Tweeted a picture with her fiancé and their baby Thursday, captioned, "Missing rings don't mean the end of relationships. Blessed to be with my beautiful family."