Donald Trump Offers Ted Cruz Major Opportunity At GOP Convention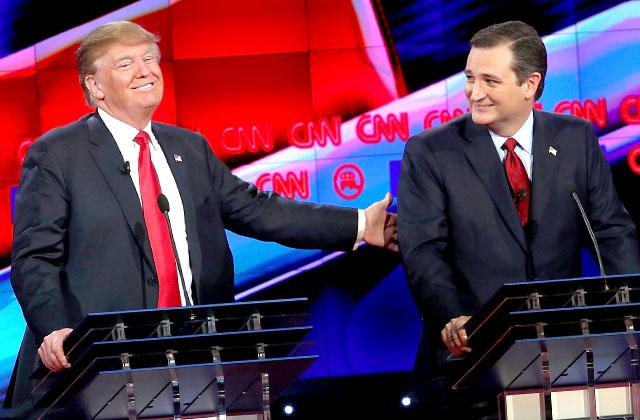 Bitter rivals Donald Trump and Ted Cruz have made amends after Trump offered Cruz a speaking slot at this year's Republican National Convention, RadarOnline.com has learned.
Thursday marked the first time Trump and Cruz met since the billionaire knocked Cruz out of the presidential race in May, following weeks of bruising back-and-forth jabs.
The presumptive GOP nominee met with Cruz Thursday, and offered the Texas senator a speaking slot at the Convention later this month.
Article continues below advertisement
"We had a positive and productive meeting this morning with Donald Trump. Donald asked me to speak at the Republican convention and I told him I'd be happy to do so," Cruz told reporters, according to CNN.
Trump and Cruz also met with Republican National Committee Chairman Reince Priebus at the National Republican Senatorial Committee headquarters, and Priebus said it was a "good conversation."
Former adversaries Trump and Cruz famously took jabs at one another throughout the 2016 presidential election, calling each other out on Twitter and attacking one another's wives in the process.