'Attracted To Chaos' — Daniel Radcliffe Confesses His Struggles With Alcohol Abuse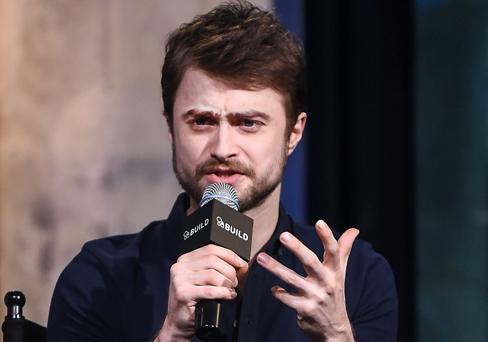 Daniel Radcliffe continues to fight the temptations of alcohol.
In a recent sit-down with the Telegraph, the actor admitted that his problem with booze was every bit as bad as the reports.
When asked if his drinking was just a normal part of being a twenty-something, he said no, adding that if his relationship with alcohol was normal, he would still be drinking. "I change when I'm drunk. I'm one of those people who changes," he revealed. "There is something in any person who drinks in a way that's clearly not good for them, something that is attracted to that chaos."
Article continues below advertisement
As RadarOnline.com has reported, his drinking led him down a road that caused his loved ones to fear for him. "I can't tell you what kind of drunk I am because I don't remember what kind of drunk I am. I think I'm probably great – while I'm conscious," he guessed. "But then I have to be looked after and ultimately I don't want to wake up to 20 text messages along the lines of, 'Where are you? Dude, are you OK?'"
Radcliffe has not had a drink in three years, and says he can feel the difference. "I feel a lot more settled mentally, and am more comfortable with what makes me happy. More comfortable with the fact that I am a person that loves just hanging out with my friends. Or watching quiz shows," he shared. "I am comfortable with the things about myself that I used to think, man, am I really boring? Should I be going out and getting wasted all the time?"
Still, sobriety is not something the comes easily. The 26-year-old continues to work out obsessively to distract himself from his desire for booze, although he insists that he does not think about drinking every day. "I order in. A lot," he confessed. "I go to restaurants. I go to the pub – for a bit but then I'm like, OK, if you're all staying and getting drunk then I'm going to go because I can't do that."