WATCH: 11 Officers Shot, 5 Killed During Dallas Protest Against Police Shootings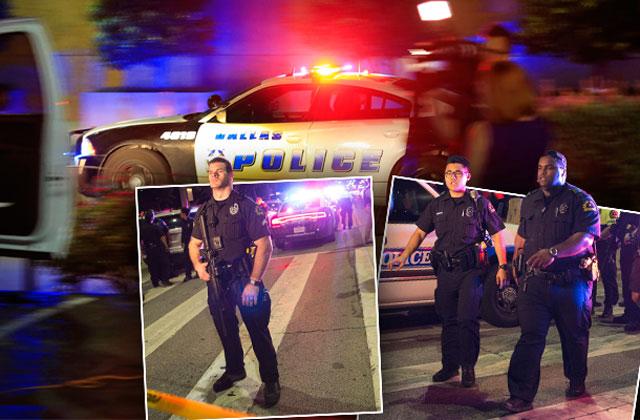 Warning: Graphic Video.
Dallas authorities say 11 officers were shot during a protest against police shootings Thursday night, with five cops confirmed dead, CBS News reported.
Police Chief David Brown later confirmed that two snipers shot down at officers from an "elevated position."
As of this morning, three suspects have been taken into custody. A fourth had been embroiled in a standoff in a downtown parking garage. Reports say the suspect ultimately shot himself.
Article continues below advertisement
The police bomb squad was also called to handle "at least one suspicious package," according to CBS.
"They planned to injure and kill as many law enforcement officers as they could," Chief Brown said in a statement following the horrific attack.
Meanwhile, one witness used Facebook live stream to document the shooting, capturing the sound of dozens of bullets being fired and SWAT officers running on the scene.
WARNING: Graphic Video – Watch on RadarOnline.com:
The tragic attacks come after two men, Alton Sterling and Philando Castile, were shot and killed by police during two separate incidents.
In the hours following the Dallas shooting, many celebrities have spoken out.
"These Dallas shootings are horrific," John Legend tweeted late last night. "Killing these officers is morally reprehensible and completely counterproductive to keeping us safe."
"One step forward, ten steps back," late night talk show host Trevor Noah said. "The point is to save lives not trade places."