Christie Brinkley Unapologetic After Spraying 'Weak Bladdered' Peeing Woman With Hose In Hamptons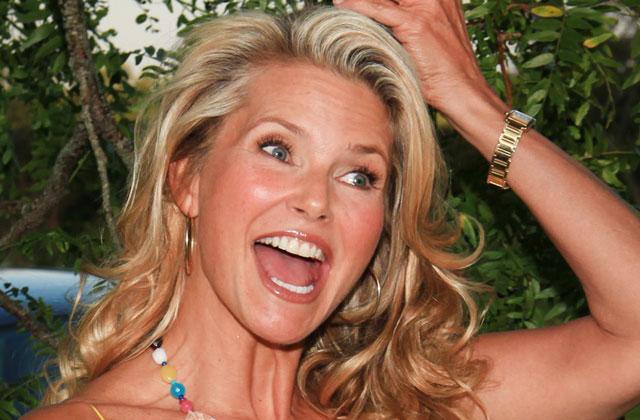 Christie Brinkley turned her hose on a woman who popped a squat on the beach near the former model's Sag Harbor mansion - and she's not sorry she did it!
The incident occurred this weekend when 36-year-old Sag Harbor hairdresser Erica Remkus stopped to relieve herself on what authorities have confirmed is a public part of the beach, Page Six reports. Brinkley spotted the woman, and began shouting, according to Remkus. "?'What are you doing?!'?" Brinkley yelled. "?'You can't pee in front of my house! You have to go away. You're standing on my rocks. You can't pee on my rocks. I walk there!' "
Article continues below advertisement
The woman, who did not recognize Brinkley, shouted back, saying, "These are not your rocks... This is not your beach. The beach is public property. You don't own it." Another man had apparently just urinated there.
But before Remkus could begin to unburden her bladder, 62-year-old Brinkley had already sprayed her with her garden hose. "I would not have peed if she didn't spray me," the woman insisted. "After that, I kind of had to."
Brinkley called the police, who refused to cite Remkus.
The former cover girl then took to Instagram to defend her actions. "I know it's Independence Day but that does not mean 'free to pee' in front of my guests and me at my fireworks gathering," she complained. "Maybe the trespasser should celebrate 'Depends Day' as she apparently thinks she lives in 'The Land of the Pee,' as I was forced to hose down her mess after she urinated in my yard all the while throwing things at me," Brinkley claimed.
"My wish for everyone on this Fourth of July is...May you live in the Land of the Free from belligerent drunken stalkers with weak bladders and foul mouths. That's not too much to ask right?"