Dead To Me? Christie Brinkley Slammed By Brother In Bitter Feud Over Parents' Ashes!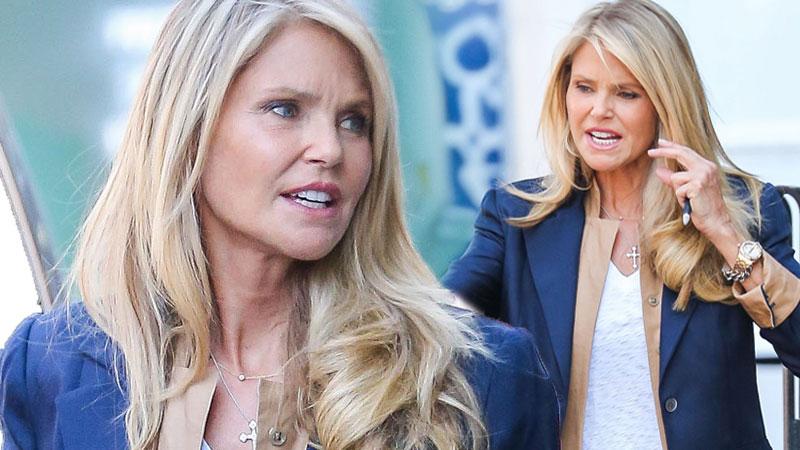 Christie Brinkley and her brother Gregory may be flesh and blood, but they have been bitter enemies since the death of their mother and father. Now, the feud continues as they wage war over their parents' ashes!
Gregory took to his Facebook page to air his grievances about his sister. In the post, he alleged that he invited Christie to Sag Harbor back in July for a memorial service for their mother and father, at which point she informed him that she had already held her own services. Then, three days ago, she posted photos of a memorial that appears to have taken place during the weekend of September 19.
Article continues below advertisement
https://instagram.com/p/7zFBkXGKsS/?taken-by=christiebrinkley
This sent Gregory in a rage. "This 4th of July, I invited Christie and her children to help me plan a memorial, to a attend and to remember the Love that Mom and Dad Shared with Us All. Robbie and I came to Lovely Sag Harbor, only to be rebuffed, shamed and lied to by Christie. Christie falsely informing the press, that she had 'already had her own memorial' for Mom and Dad. Which from this picture from yesterday is simply NOT TRUE."
MORE ON:
Christie Brinkley
Further, Gregory alleges that Christie has denied him the right to access to their parents' ashes. "Christie Refusing to share the Ashes of Mom and Dad with me as they wanted is symbolic of her unwillingness to share the memories of 60 years of family history," he said, admitting that he is angry for what he calls her "juvenile choices and actions."
As RadarOnline.com has reported, Christie and Gregory's feud has played out publicly over the past few months as the siblings took turns slinging accusations regarding their parents' final care, their inheritances, and memorial services. Still Gregory maintains that he uses a public forum to battle with Christie in an effort to make her see the light. "I continue to beseech my Sister to Come to her Senses," he said, and to "Live the Very Forgiveness and Truth that She So Deeply in Her Heart KNOWs and FEELS."