Blac Chyna's Dad Confirms She's Having A Boy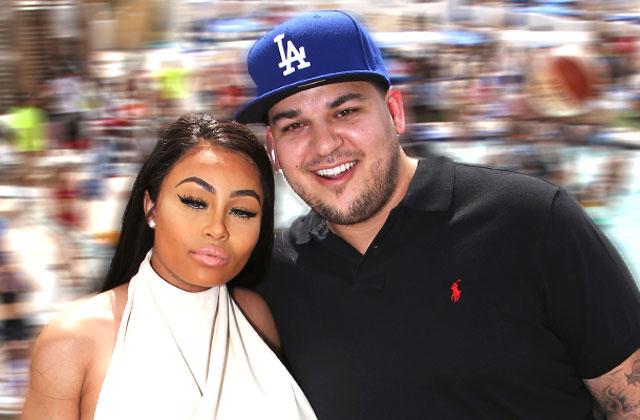 RadarOnline.com told you so! Blac Chyna's father just confirmed our report that his 28-year-old daughter and fiancé Rob Kardashian are expecting a boy!
"Rob and I have had some one-on-one time. All I can say is he's excited about the prospect of a boy," Eric Holland told Now magazine of the star and his daughter, who will soon be known as Angela Kardashian.
"For Angie, the most important thing is that the baby is healthy. They were really excited when it kicked for the first time," he continued. "They've chosen a name but they've not told anyone what it is. They want to wait until the baby is born."
Article continues below advertisement
According to Holland, Chyna — who shares a three-year-old son with ex Tyga (Kylie's current boyfriend) — is likely to have a big brood of children.
"I said to Rob, 'I know you're just going to keep going with Angie until you have more than one boy, right?' and he laughed. It wouldn't surprise me if they went on to have four or more kids."
Meanwhile, insiders told RadarOnline.com that the 29-year-old only male Kardashian and his former stripper wife-to-be may have played God in their quest to keep the momager happy!
As far as rumors that Chyna has been using Rob go, dad Eric doesn't believe them to be true.
"Some people say she's using Rob as a stepping stone. I don't think so," he said. "They're great together and they're right together. They love each other and that's all that matters."