Bethenny's Lies! Frankel's Mom Slams Reunion Story: 'She Didn't Reach Out'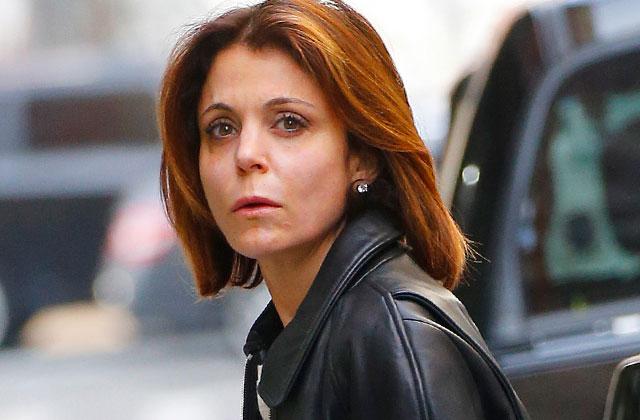 Bethenny Frankel shocked fans when she revealed that she contacted her estranged mom last week for an emotional reunion after years of tension. But in a bombshell interview, RadarOnline.com can reveal that her own mother is trashing the heartfelt story, telling RadarOnline.com that she feels Frankel didn't really reach out!
The Real Housewives of New York City star dropped the surprising news about the reconciliation last week on her SiriusXM radio show, B Real with Bethenny.
Article continues below advertisement
Frankel claimed, "My daughter said, 'Mommy, are your parents alive?' And I said, 'My daddy's not alive and my mommy is alive.' And she said, 'I want to meet your mommy.' And I thought, 'Oh God, I've got to reach out to her.'"
However, Frankel's mom, Bernadette Birk, told RadarOnline.com that she believes that her daughter didn't technically "reach out" like she said on the air.
"I don't think she really reached out, her daughter Bryn asked about me. She didn't reach out; the daughter did," Birk told RadarOnline.com.
"Well, I just said hello. I don't know the child. I've never seen her, so it was very short little conversation. I asked her about her school and her age and just simple little questions," Birk recalled of the conversation with Bryn, 6. "I didn't really speak to the mother that much."
Although the 65-year-old described the conversation with Frankel, 45, and her granddaughter as being "very out of the ordinary," Birk admits that she wasn't at all emotional about the reunion and says her daughter's negative remarks about her in the past are to blame!
Article continues below advertisement
"I really had no feelings at all," the Bravo star's mom told RadarOnline.com. "I buried that with her comments many years ago. It took me a long time to get over those lies and I have no feelings for her at all."
"I don't even know where she got my number. I don't have hers. She didn't leave a number and quite honestly, I didn't think to ask for it," Birk continued.
In addition to sharing the family news, Frankel claimed that she has plans to take her daughter to meet Birk and even said she invited her stepfather, John Parisella, too.
But although Birk said no plans are definite yet, she would be open to meeting her granddaughter — even if it meant seeing her daughter too.
"That would be nice," she said. "As far as Bethenny, I don't know how I would leave her out of the equation."
Frankel trashed her mom back in 2010, claiming, "I never had a true childhood. There was a lot of destruction: alcohol abuse, eating disorders and violent fights ..."