Amber Rose Makes An Unbelievable Plea To Be Part Of Taylor Swift's Squad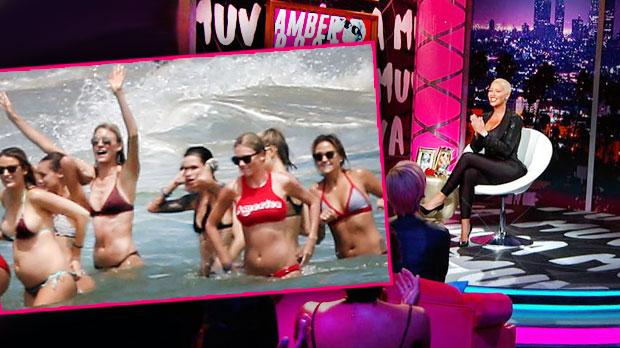 Now that Blac Chyna has left her in the dust, Amber Rose is ready to make new friends!
On the premiere episode of The Amber Rose Show, the former exotic dancer gave her take on pop culture events — including Taylor Swift's Fourth of July party!
"Taylor seems to be having a great time partying with her squad and her new bae in Rhode Island on the fourth of July," she commented. "Her boy, Tom Hiddleston, rocked a 'I Heart TS' tank top."
Article continues below advertisement
Then, the 32-year-old began her plea, "Can I please come next year to your party? Please?"
"And Taylor, as long as you know that my plus-one won't be Kanye, then we'll be straight," she smiled.
RadarOnline.com reported that Amber's ex, West, and Swift, 26, are at war again over his "Famous" track. Lookalikes of both Rose and Swift were used in the subsequent music video.
Rose is still feuding with the Kardashian family, and now that her former best friend is pregnant with Rob's baby – she may be able to secure a spot in Swift's squad after all!
Do you think Taylor and Amber can be friends? Tell us your thoughts below!