Kim Kardashian & Taylor Swift Naked In Bed With Kanye West In Risqué New Video!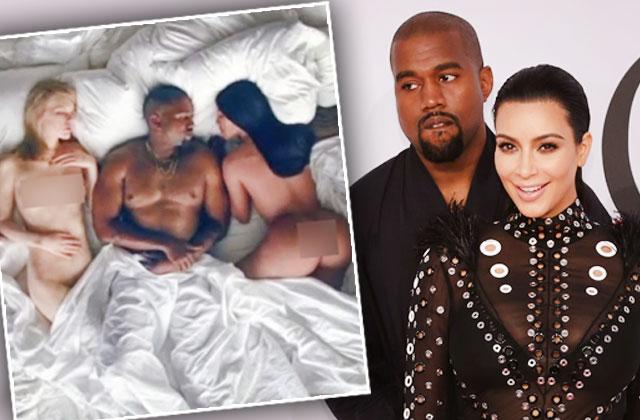 Article continues below advertisement
The video, which reportedly took three months to make, was inspired by Vincent Desiderio's 2008 painting entitled, "Sleep." It featured nude sculpture likenesses of Swift, West, Kim Kardashian, Ray J, Amber Rose, Caitlyn Jenner, Bill Cosby, Donald Trump, Rihanna, Chris Brown, Anna Wintour, and George W. Bush, all together under one sheet in an oversized bed.
"It's not in support or anti any of the people in the video," West told Vanity Fair. "It's a comment on fame," he said.
"Maybe in some alternative universe me and George Bush could have been friends. I could have been his O.J. Simpson black friend on the golf course."