Exclusive
Childhood Horror: Richard Simmons Beaten & Bullied For Acting 'Like A Girl'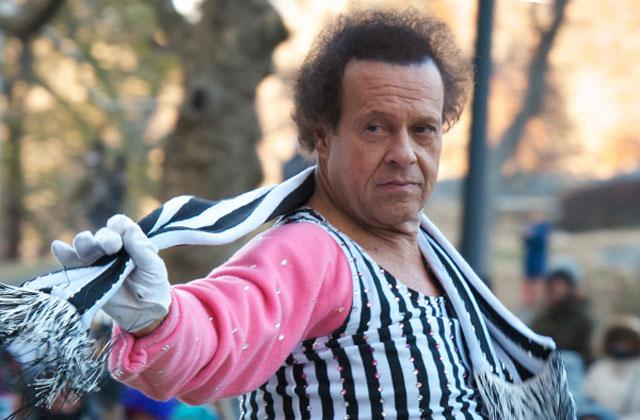 Three years after Richard Simmons abruptly retreated from the spotlight, the former fitness pro has been hiding out in his Los Angeles mansion
— secretly undergoing a sex change, The National ENQUIRER reported this week.
But even when Simmons was seemingly the happiest star in Hollywood, he hid a secret pain stemming from a traumatic childhood of bullying and beat downs.
In his 1999 memoir, Still Hungry — After All These Years, the now 67-year-old recalled being slammed as "pig," "slob," and "sissy" as an overweight child at school in New Orleans.
Article continues below advertisement
When he told one of his few friends he believed "sissy" to mean Roman Catholic Saint Francis of Assisi, the gal pal broke the news of the mean-spirited word's true definition.
"It's a boy who acts like a baby, who acts kind of like a girl," the girl informed him.
The boys also used more than just tirades to torment the young Simmons, he claimed. They also tripped and pushed him down the stairs, and in one shocking incident, a bully beat him with a bat.
"Before I could turn around, I felt this crack," he recalled. "He hit me in the back of the head with a baseball bat. 'Maybe I can put a hole in your head and some of that fat will come out,' he sneered."
Simmons took solace in the girls, who he found to be much kinder.
"From the very beginning, the girls never judged me. They never laughed; they never pointed a finger," he insisted.
More than a half century later, the workout guru is becoming one of the women he admired. Though his rep denies the transition, sources told The ENQUIRER Simmons is undergoing hormone treatments, and even got a boob job, in order to transform into Fiona.
"I know people will love Fiona!" a friend told the magazine.