Richard Simmons Returns Home After Being Hospitalized For Dehydration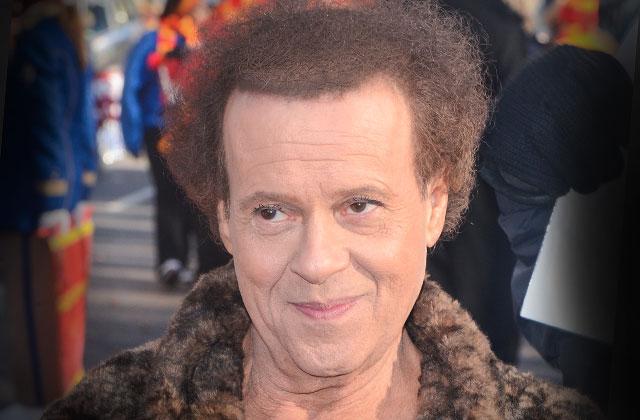 Richard Simmons may have told his fans not to worry about him a few months ago, but the fitness guru may stand corrected!
According to Entertainment Tonight, the Los Angeles Fire Department responded to a call at the 67-year-old's home at 11:52 p.m. on Friday, transporting him to the hospital in an ambulance.
Simmons was released from the hospital on Sunday, with his longtime publicist, Tom Estey, confirming that he was "fine" despite suffering a bout of dehydration.
Article continues below advertisement
"Thank you to everyone who has reached out with love and concern after hearing I was in the hospital," Simmons later released in a statement to ET. "I was dehydrated and needed some fluids and now I am feeling great! Summer is here — drink plenty of liquids. Big hugs and kisses for caring."
Back in March, Simmons released a cryptic message to fans, asking for more "private time" as rumors swirled that he was being held hostage in his own home.
As RadarOnline.com reported, he was visited by the LAPD on January 24, 2016 when they performed a welfare check. A source told RadarOnline.com he "was questioned away from his housekeeper and anyone else in the house."
"Richard was happy to know that his fans were concerned," a source said at the time. "He had a range of emotions during the interview and did shed a few tears."
When friends and family began reaching out to the exercise mogul, even writing open letters, Simmons finally broke his silence.