Paul Ryan Endorses Donald Trump For President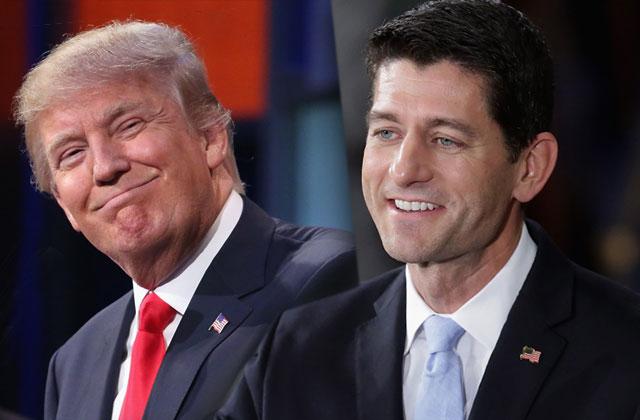 After weeks of feuding, reluctance, and reconciliation, Paul Ryan and Donald Trump are on good terms again after the house speaker revealed he would be voting for the presumptive GOP nominee.
Ryan announced the news on Thursday in a column for GazetteXtra, clearing up all speculation about whether or not he would vote for Trump.
"When Donald Trump became the Republican Party's presumptive nominee for president one month ago, many Republicans like me faced a big question," Ryan wrote.
Article continues below advertisement
The current speaker of the house chronicled his thought process through the presidential campaign, and how he envisioned the future of the United States.
"It's no secret that Trump and I have our differences. I won't pretend otherwise. And when I feel the need to, I'll continue to speak my mind. But the reality is, on the issues that make up our agenda, we have more common ground than disagreement," he explained.
He insisted, "House Republicans are helping shape that Republican vision by offering a bold policy agenda, by offering a better way ahead. Donald Trump can help us make it a reality."