Exclusive
Closeted Killer! Orlando Shooter Begged Gay Man For 'Dates' On Hookup App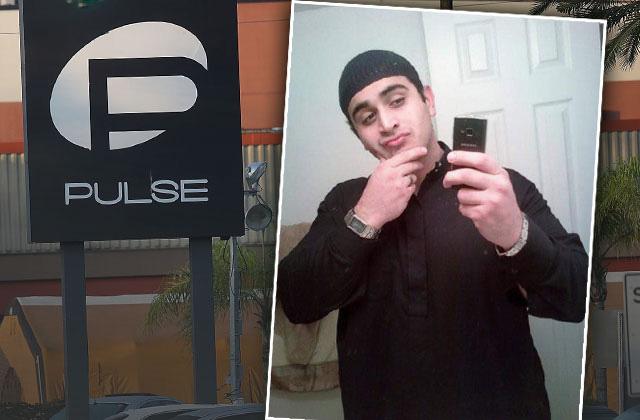 Days after the deadly massacre at Orlando's Pulse nightclub, the motivations of cold-blooded killer Omar Mateen are even more confusing. After claims he was an ISIS operative or simply a hateful homophobe, RadarOnline.com has learned there is mounting evidence he was actually gay himself!
On Monday, Matteen's ex-wife Sitora Yusufiy came forward to claim that there were signs he was in fact "gay or bisexual" during their marriage. And now, RadarOnline.com can reveal that one of the killer's gay love interests has come forward to spill the details of their dirty chats.
Article continues below advertisement
Kevin, 29, told RadarOnline.com, "Mateen first contacted me after he saw my profile on the gay app Jack'd about a year ago."
"We talked on and off. He said he came to Orlando frequently and would I like to meet him for drinks. I wasn't attracted to him but we kept talking as friends — I thought."
"There was a lot of small talk and I had no idea he was married with a kid," Kevin continued. "His profile name was MP, which I took meant Military Police after he told me he was a policeman. His profile said he was 26, six feet tall and he weighed 169 pounds. However from his profile pic, he looked much heavier."
"We lost communication a few months ago because he wanted me to make dates to meet up with him," Kevin said. "I don't like to feel pressured into doing anything and it was clear he really wanted to meet up with me. So I stopped answering his messages."
But incredibly, they would be reunited just hours before Mateen unleashed his deadly massacre inside Pulse.
"I saw him as he walked past me in the Pulse parking lot" on Saturday night, Kevin claimed.
Article continues below advertisement
"It was about 1 a.m. and I was going to my car. I knew his face and eyes immediately. I said, ' ey?' There was no smile or frown. Nothing. He said ' ey what's up' and he walked into the club," Kevin said. "He was wearing a green shirt and baggy blue jeans and he wasn't carrying a gun. I think he probably had the guns in his van ready to take out."
Kevin isn't the only one to claim he had illicit interactions with Mateen. Pulse regular Kevin West told the LA Times Mateen had messaged him on a gay app for more than a year, and Ty Smith said he'd spotted him inside the club on many occasions.