Cheating Death! Orlando Survivor Reveals How Clubgoers Outsmarted Shooter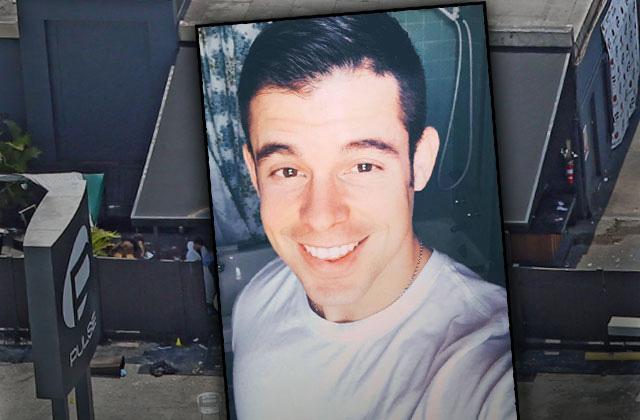 As the world mourns the 49 victims tragically murdered on Saturday at Pulse nightclub in Orlando, Florida, survivors are still trying to process what happened. One, Daniel Daltas, told RadarOnline.com exclusively, "I had to watch my best friend die in front of me."
"His car is still parked at the club and my keys are still in it," Daltas, 28, said, referring to his slain friend, Jerry Wright, who is among the victims killed.
Article continues below advertisement
"Jerry had been traveling recently and the last conversation that we had… he told me that he was so happy! He said he was really glad I came out with him on Saturday," Daltas revealed.
But that all changed at approximately 1:30 a.m., when Omar Mateen started his senseless killing spree. Sadly, Daltas captured those chilling first shots on his camera phone, which is posted to his Twitter @dirtydan29.
"What I saw was people being shot in front of me,....I will never forget, it was horrific realizing that the shots would not stop and I was right next to the shooter, I then realized that the shooter wanted everyone dead... And I had to get out or die. Still grasping this...."
"I watched a large black man protecting people behind him as the gunner kept shooting, it was horrible. He took five gunshots in his chest right next to me," Daltas told Radar.
Article continues below advertisement
"I knocked the shooter over in the bathroom. I used the bathroom door as a shield!"
"I knew I had to get out make the shots stop. We went the this door to the AC units. Must have been 40 people in there," Daltas added. "It was just so horrible."
"I just want the world to know that I love Jerry and his legacy will live on as the kind and caring person he always was to everyone. Jerry was a great business mind and just a wonderful person. He always put his friends first."