Exclusive
Nicolas Cage's Wife Caught Cheating On Oscar Winner – Before Separation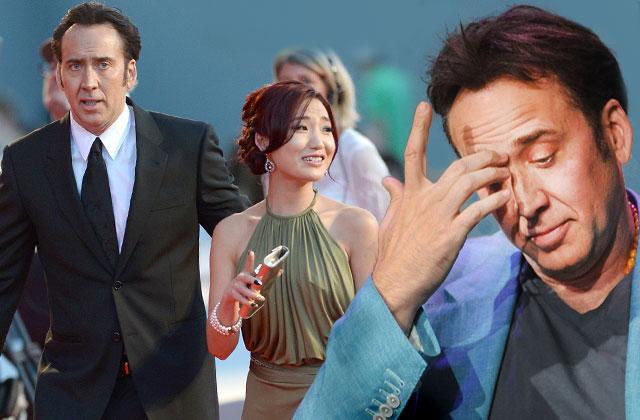 A DEVASTATING cheating scandal is the shocking secret behind Nicolas Cage's sudden split from his wife of 12 years, RadarOnline.com has exclusively learned.
The Oscar winner, 52, announced his separation from 32-year-old Alice Kim — his wife since 2004 — last Friday.
"Nick was blindsided when he was confronted with allegations that Alice had been cheating on him — all while he was at the Cannes film festival," a source close to the situation told Radar.
Article continues below advertisement
Soon after Cage interrogated his wife about the claims, which made their way to him via a business associate, a publicist for the Face/Off star went public and protested how
"The reality is that Alice has been regularly spotted in Nevada with another man— and was even caught kissing him behind Nick's back," the source said.
Cage had been living with Kim and their 10-year-old son Kal-El in an upscale gated community near Summerli, Nevada, about 30 minutes west of the Las Vegas strip.
She is Cage's third wife, following unsuccessful relationships with Patricia Arquette, along with an infamously short four-month marriage to Lisa Marie Presley.
They met in February 2004 when she served him while working as a waitress in a Los Angeles restaurant. They were engaged two months later before tying the knot on a ranch in Northern California.