'National Enquirer Investigates' Reveals O.J. Simpson's Many Mistresses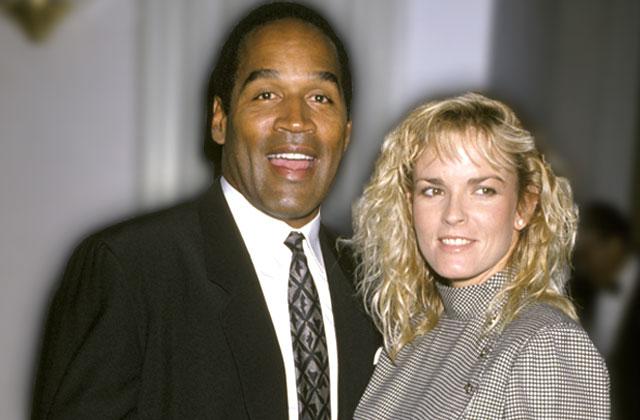 O.J. Simpson may have tricked the world about his ex-wife Nicole Brown Simpson — but he didn't fool REELZ Channel's National Enquirer Investigates for one second!
While the shamed star tried his damnedest to keep his wife barefoot and pregnant in the kitchen of their Rockingham mansion, he refused to be faithful, brazenly bedding more than three mistresses on the same day!
According to some of the women he allegedly seduced, when "The Juice" wanted someone, he refused to take no for an answer, often using his wealth to tempt them into his bed. He'd offer them cars, apartments and even hard cash.
Article continues below advertisement
Simpson's longtime buddy, Floyd Raglin, who allegedly recruited "hundreds of gorgeous beauties" for the lady killer, claimed that topless dancers were often lured out of strip joints to satisfy the former athlete's enormous sexual appetite.
One leggy model, Cheryl Lynn, said Simpson tried to make her his "sex slave" by bribing her with offers of a car and piles of money. The former Miss Hawaiian Tropic girl was swept off her feet after meeting him at a beauty pageant in 1988, while he was still married to Nicole.
"He was incredibly handsome and we soon became romantically involved," she said. "Then he hits me with a proposition that shocked me."
According to Lynn, Simpson said he'd set her up in her own apartment in Los Angeles and ensure that she'd want for nothing from that point on. "All you have to do is make sure you're available to me when I want you," he apparently told her. "That was his idea of romance!"
Article continues below advertisement
But some of the mistresses couldn't get enough of Simpson's love, it seems.
Sources claim actress Tawny Kitaen, who co-starred with Tom Hanks in the 1984 movie Bachelor Party, had a long, sizzling fling with the smooth-talking playboy.
Said one of Tawny's friends: "It didn't matter at all to her that he was married. She told me that made it more exciting!"
Simpson showered Tawny with gifts and the movie siren followed him to football games. Sometimes he'd stash the actress on one floor of his hotel while he stayed with Nicole on another — shuttling between both women, friends say.
Nicole discovered his trysts in a shocking way. While rummaging through her bedroom just before her birthday, the blonde beauty found a jewelry box in his bureau. She opened it and gasped at a set of dazzling earrings, worth at least $25,000. Nicole thought they were for her. So rather than spoil the surprise, she put them back and said nothing.
But her birthday came and went — without the diamonds. Nicole then mentioned the mystery to the wife of one of O.J.'s golfing buddies.
Article continues below advertisement
Stunned, the woman whispered: "Don't you know? He gave them to Tawny Kitaen. We thought you allowed him to have a mistress!"
Though terribly hurt, Nicole ignored the situation to preserve her marriage — and to avoid a beating, pals claim.
Simpson's hook-up with Tawny lasted until she wed Whitesnake rocker David Coverdale. But naturally, O.J. cheated on Tawny too, with Lynn and a bevy of other Hawaiian Tropic gals, including the lovely Marie West.
A shapely former waitress, Marie insists: "Before Nicole's murder, I only made love to O.J. once."
That was, she says, after Simpson told her he was a Hawaiian Tropic judge — and said he could arrange for her to win a beach pageant and a $1,000 prize.
But it all came to a head after basketball star Magic Johnson announced he was HIV-positive. Nicole's friends told her: "We're afraid O.J. is going to be the next big-name sports star to come down with the AIDS virus" — because the two jocks had been sharing women!
Article continues below advertisement
Outraged, Nicole confronted Simpson, saying: "I know all about you and Magic and the sluts you sc***ed. I'm not taking it anymore. I want a divorce. And we're doing it on my terms, not yours."
Nicole told friends Simpson burst into tears and begged for forgiveness, but she stuck to her guns. Later, both she and her wayward hubby were tested for the killer virus — and were HIV-free. Nicole then began sleeping in a separate room and filed for divorce.
Look into the secret files of the most feared newsroom in America — as The National ENQUIRER exposes the real story behind Hollywood's wildest scandals and sensational crimes, in National Enquirer Investigates! This week, find out if O.J. Simpson really killed Nicole Brown Simpson and Ron Goldman, Saturday night at 9 ET/PT on Reelz Channel.