Muhammad Ali's Family Reveals Funeral Details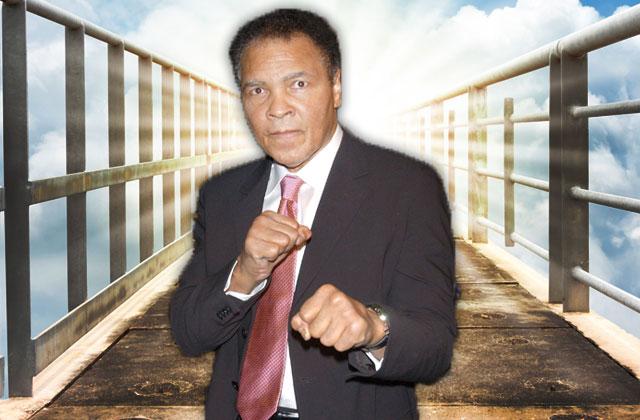 Muhammad Ali's family is planning a funeral befitting the Greatest Of All Time.
In a press conference June 4, Ali family spokesperson Bob Gunnell shared details of the upcoming memorial service, revealing that it will be held on Friday at 2pm at KFC YUM! Center in Louisville, KY.
"The service was Ali's request," Gunner said, sharing that the fighter had dictated his own memorial wishes years before his death.
Article continues below advertisement
Moreover, the service, which Gunner confirmed would be "held in the Islamic tradition," will be open to all, and live-streamed around the world. Former President Bill Clinton will be delivering the eulogy.
Following the public memorial, a procession will be held through the streets, and the family invites the public to join the parade in celebration of the late Ali. The procession will end at the cemetery, where his body will be interned privately.