Michael Jackson Exhibited Bizarre Sexual Behavior Around Sisters, Bobby Brown Claims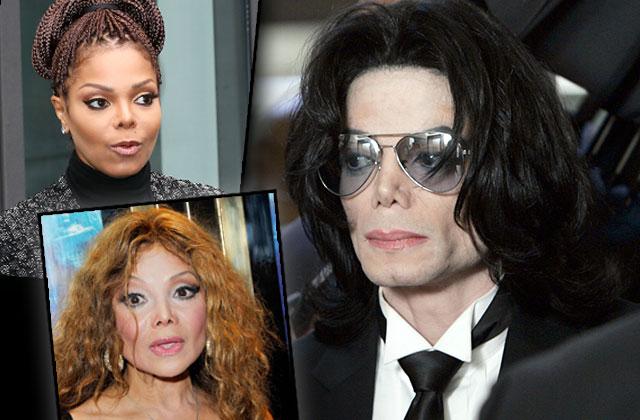 Before his 2009 death, Michael Jackson had been accused of acting inappropriately around children many times. But now, in his upcoming memoir, Bobby Brown claims the late King of Pop exhibited bizarre sexual behavior around his own sisters as well.
Brown claims he befriended Jackson soon after the "New Edition" singer rose to fame in the late '70s. When the teen heartthrob met up with the star and his sisters, Janet and LaToya, at the famous family's Encino, California, home, he couldn't help but notice the siblings' strange relationships.
Article continues below advertisement
"Michael loved playing jokes on people, so he kept running through the house and smacking his sisters on the a**," Brown recalls in Every Little Step: My Story, out June 14.
But Brown wasn't exactly creeped out by the touchy-feely interactions.
"I don't even know why he thought it was funny to slap his sisters on the a**, but I was certainly enjoying it, too!" he says.
Years later, Brown would go on to date sexy singer Janet.
"We were young, horny, and extremely taken with each other," he boasts of the tryst.
Much to Brown's chagrin, she ended the relationship at her controlling father Joe Jackson's demand.
"Cursing the whole time, I pulled her out of bed and pushed her out of the room, naked," he claims.