Exclusive
Briana's Terror: 'Little Women' Husband From Hell Matt Allegedly 'Snapped' On Wedding Night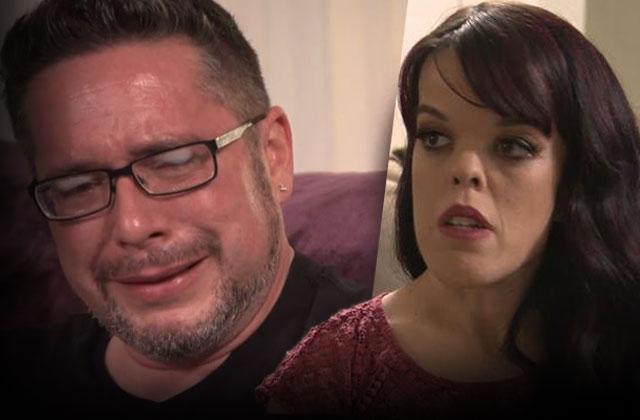 Little Women: LA fans have watched pregnant Briana Renee's husband Matt Grundhoffer belittle her, berate her friends, and even confess to cheating on his wife onscreen.
But according to a former friend, the controversial star's shocking behavior is even worse off camera.
The volatile Grundhoffer, 39, even "snapped" in a jealous rage before Renee and her pals on their wedding night, RadarOnline.com can exclusively reveal.
Article continues below advertisement
Back in April 2015, Renee, 35, Grundhoffer and a group of her friends took a trip to Las Vegas so she could judge the Miss Nevada pageant and celebrate her birthday in style at the swanky Venetian Hotel.
But the carefree getaway came to a screeching halt when Grundhoffer lashed out, leaving the friends shocked and Renee humiliated.
While traveling in a car, "someone mentioned that Briana was scheduled to make an appearance at Chippendales the following night," the source says, referring to the popular male strip joint. "And Matt suddenly changed. It was like someone flipped a switch."
The reality villain— who as RadarOnline.com exclusively reported, was arrested for strangling an ex-girlfriend in 2012— turned bright red and began punching the seat in front of him, an eyewitness recalls.
"He screamed, 'Why would my girlfriend want to see naked men and penises!' She doesn't want to see that! She just wants to stay with me!" the source claims, explaining that Renee had actually agreed to the appearance well in advance.
Article continues below advertisement
Muttering about how "his" trip was ruined, he allegedly got out of the car and slammed the door.
While the friends were horrified by the meltdown and "afraid" for her safety, Renee seemed embarrassed but calm, her pal reveals: "She just told us he was jealous and uncomfortable with the situation."
Months later, Renee eventually confided in her friends that later that night, the couple got married in a quickie Vegas ceremony.