Exclusive
Secret Right-Wing Beliefs: 'Little People' Star Amy Roloff Calls Abortion 'Shocking'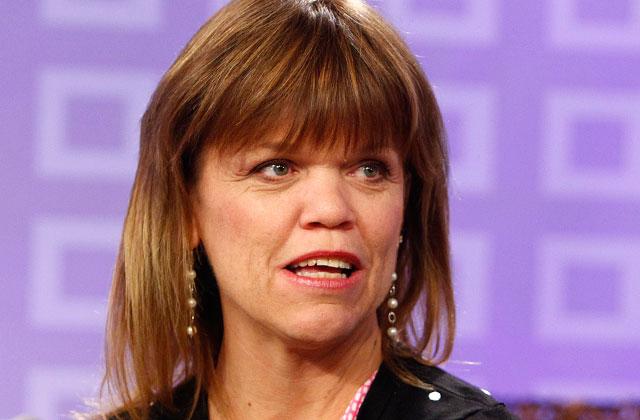 The ring-wing Roloff family is not only secretly against same-sex marriage — they're against abortion as well, RadarOnline.com has learned.
In the Christian clan's 2007 book, Little People, Big Values, matriarch Amy Roloff, 51, called the medical procedure "shocking" while discussing her experience with pregnancy.
When Amy, who was born with dwarfism, was expecting twins, certain doctors suggested aborting one of the babies, since carrying multiples as a little person is considered very high-risk.
Article continues below advertisement
"One of the options they talked about was one I found shocking," she wrote, "and it was to eliminate…one of the babies before the pregnancy progressed too far."
Though she acknowledged that the doctors were just doing their job, she claimed "it was never an option" for she and then-husband Matt to choose abortion.
"What we knew was that whatever happened, God was going to be with us, that he was going to bless us and protect us through everything," she continued.
Fortunately, Amy and Matt welcomed healthy twins Zach and Jeremy, who are now 26. (Zach also has dwarfism, while Jeremy is of average height.)
"In the end, we were glad we kept our faith," Amy said.
As RadarOnline.com previously reported, the family's extreme views are often downplayed on the reality show, perhaps to keep fans of all political leanings happy with the long-running TLC series.
But at times, certain members' beliefs peek out on social media.