Lawyer Claims Lisa Marie Presley's Husband 'Took Advantage' Of Her Money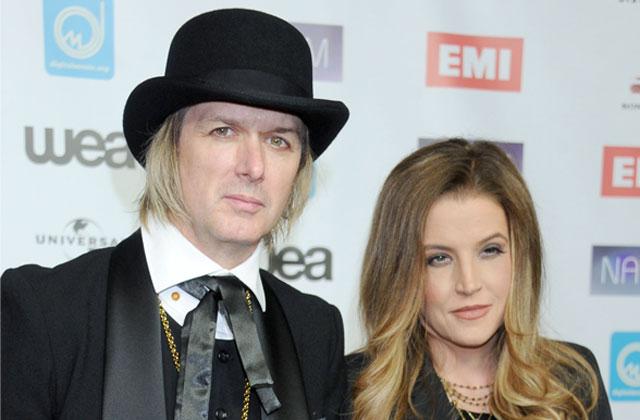 Lisa Marie Presley filed for divorce from husband Michael Lockwood this week, citing "irreconcilable differences," but her lawyer claims the real reason behind their split was that the veteran musician had taken advantage of Presley's wealth.
"They're not trying to work it out and get back together," Presley's lawyer, Ronald Litz, told PEOPLE magazine of the split. "She's done."
"He apparently was in charge of her assets throughout the marriage and didn't do what he should have done on a fiduciary basis," Litz explained of the alleged turmoil fueling their split. "The couple did not have a prenuptial agreement, though at one point they did draw up a postnuptial agreement."
Article continues below advertisement
"He took advantage of her," Litz continued.
Now, Presley and Lockwood are expected to battle it out over who gets custody of their children, 7-year-old twin girls Harper Vivienne Ann and Finley Aaron Love.
"It's tough on her, but she's going to get through it," Litz added of his client's latest breakup. "There's so much stress and nonsense that goes on during divorce. But she'll be fine ultimately."
This is the fourth marriage for Elvis Presley's daughter, who previously wed Michael Jackson, Nicolas Cage and Danny Keough. Presley has two children, son Ben and actress daughter Riley Keough, from her marriage to Keough.