Kim Jong-Un's Aunt Spills Nephew's Dirty Secrets!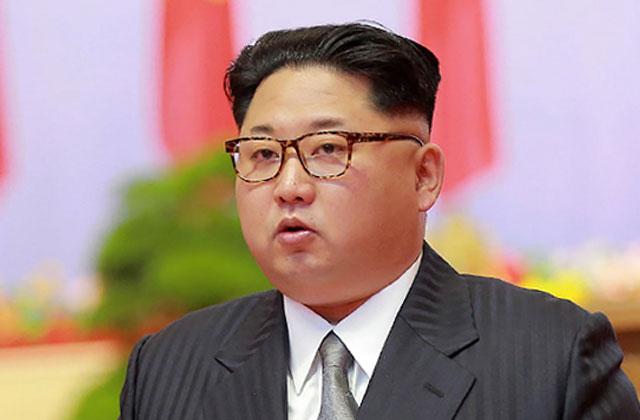 One of Kim Jong-un's aunts has secretly been living in the United States for almost 20 years, and she has much to reveal about her dictator nephew!
In a recent interview with the Washington Post, Ko Yong-suk disclosed her secret past with the North Korean leader for the very first time — and her revelations were stunning.
Ko's sister married Kim Jong Il in 1975, becoming his third partner and producing Kim Jong-un in 1984. Now 60, she currently runs a dry-cleaning business with her husband. But not long ago, she witnessed the over-the-top excess of the dictator's firsthand.
Article continues below advertisement
In North Korea she "lived a good life" in when she would eat caviar and ride in Kim Jong Il's Mercedes-Benz, a member of the royal class.
Ko said her nephew was "short-tempered and had a lack of tolerance." If the dictator's mother would scold him for not studying enough, he "wouldn't talk back but he would protest in other ways, like going on a hunger strike," she claimed.
Though many did not know if Kim Jong-un would succeed his father, she revealed that he knew since 1992 when "the signal was sent at his eighth birthday party, attended by North Korea's top brass." Ko revealed that her nephew was given a "general's uniform decorated with stars, and real generals with real stars bowed to him and paid their respects to him from that moment on."
"It was impossible for him to grow up as a normal person when the people around him were treating him like that," Ko said.
Years later, he would live with his aunt in Switzerland, to attend school. Ko said she took the Kim children to Disneyland Paris, the Swiss Alps, the French Riviera, and Italy.
"We lived in a normal house and acted like a normal family. I acted like their mother," Ko said. "I encouraged him to bring his friends home because we wanted them to live a normal life. I made snacks for the kids. They ate cake and played with Legos."
This life ended for in 1998, her when her sister needed treatment for breast cancer, so they defected to the United States, where she remains today.