Khloe Kardashian Posts Cryptic Message About Her Cozy Night With Odell Beckham Jr.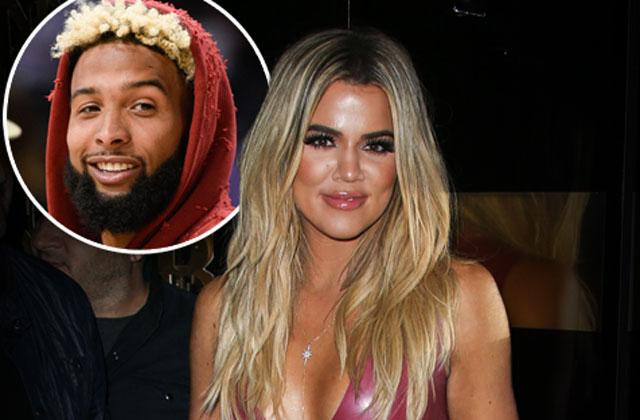 Memorial Day weekend seemed to be quite the whirlwind for Khloe Kardashian, who was caught practically sitting on NFL player Odell Beckham Jr.'s lap during pal Drake's pool party in Hidden Hills, Calif.
Whether they're starting a new romance or not, it seems the 31-year-old reality star isn't ready to speak out about it publicly just yet.
Instead, Khloe posted a cryptic message to Twitter on Tuesday, writing, "It's really not that deep," and later sharing a slew of sassy Kanye West emojis to convey her current "mood" about it all.
Article continues below advertisement
As for maintaining a healthy mindset between relationships, the KUWTK star recently dished on her single-girl lifestyle secrets.
"The busier you are, the less you're gonna think about something, so try to consume your thoughts with really productive things," she said of getting over her exes and moving on. "Try to just find a hobby and keep yourself busy in a really positive way. Surround yourself by family and friends that you love and that really occupy your mind. I think that is super important. The more alone you are, the more you think about something. You're just going to overthink and our brains play tricks on us, which is never healthy. And eventually, every day it will get better and better."
The Strong Looks Better Naked author then jokingly offered, "I do know that if you find another guy to flirt with, it's a little easier."
It appears Khloe has found her next flirting partner after meeting Odell — who, by the way, is just 23-years-old. You go girl!