Khloe Refuses To Attend Rob's 'Bulls**t' Wedding After Cutting Him From Family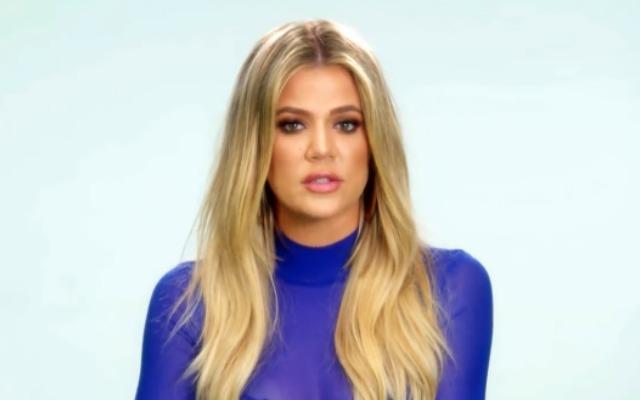 Disses are in order for Rob Kardashian and Blac Chyna! On this week's Keeping Up With the Kardashians, the famous family bashes Rob's engagement to Blac Chyna after he proposed without their knowledge.
"He asked her mom for her hand in marriage and he's never even mentioned it to us," Kris Jenner, 60, vented to her friend during the family's vacation to Vail, Colorado. "I'm not going to call him, he should have called me. To hear Rob got engaged through social media is a bit disappointing to say the least."
Article continues below advertisement
Kim Kardashian, 35, revealed how her brother's whirlwind romance is "embarrassing" for the family.
"He must legitimately hate our whole family," she said.
While the family ripped Rob, Kylie Jenner's boyfriend Tyga, who is Blac's baby daddy and ex-fiancé, told the family to give her a break.
"The best thing is to sit back and just let them be," he advised. "Everything you're going through I've gone through worse with her. She's not a bad person."
But the family refused to listen to Tyga, as they continued to bash the forbidden romance!
Khloe Kardashian, 31, fired, "Why was he able to propose in front of her whole family but not us? I feel like Rob is deliberately excluding us from so many things and he almost likes this wedge being put between us all."
Khloe then explained how Rob will "come back crawling" when he needs something because he's "full of bulls**t."
Article continues below advertisement
When Khloe said how the family is "not going to his wedding if he has a wedding," Kourtney Kardashian shot back, "But how many weddings have we been to in this family and they don't mean s**t so let's all get over it!"
But Kourtney, 37, soon turned on her brother, saying how she would change her children's last names so Rob's child wouldn't be the only one to carry on the Kardashian name!
Khloe even went as far as to forbid the family from congratulating the happy couple because doing so would be "desperate" and "fake."
But refusing to congratulate them isn't the only way Khloe is getting back at her brother, as she threatened to cut him from the family!
"He's the weak link in the bunch and he needs to be cut," she said. "Let's get a new link!"
But by the end of the trip, Kim decided to reach out to Rob because "silence can drag it out longer."
Also on the episode, Kourtney and Scott Disick, who split nearly a year ago after he was photographed getting cozy with another woman, sparked rumors of reconciliation.
Article continues below advertisement
"I miss my family and I miss being around Kourtney," Disick said. "One of the biggest issues between Kourtney and I for a long time was me drinking. I told her on this trip I wouldn't drink. I want her to see I could keep it together."
And Kourtney was impressed by Scott's family man behavior, as she agreed to stay an extra day with him instead of returning home with her family.
"I'm hopeful maybe this is the new Scott who really enjoys life and it's all about family," Kris said. "I really hope this lasts."
Keeping Up With the Kardashians airs Sundays at 9/8c on E!