Kenya Moore & Matt Jordan End Relationship – Ex-Boyfriend Discusses Infidelity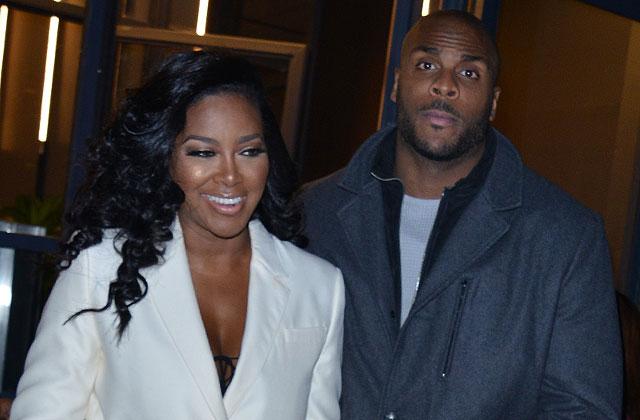 Another split has hit Atlanta! Only days after Cynthia Bailey and Peter Thomas announced their separation, Kenya Moore's boyfriend confirmed the end of their relationship.
"Looking back, I blame myself totally," Matt Jordan, whose Instagram page is now private, wrote in a post. "I learned very late in the relationship that a woman will not trust a man fully if he seems irresponsible or not up to standard in areas of a relationship. If she doesn't feel like she can put trust in a man emotionally, spiritually, financially, etc… That will cause a woman to feel resentment and most of all untrusting in her man. Because of what he lacks, she does not feel like she will be properly protected or served."
Article continues below advertisement
He continued that Moore was unable to "give her all" to him because he was "unstable or irresponsible" in certain areas of the relationship.
"I was in denial of my flaws until late in the relationship," he continued. "It causes me to feel untrusting in her because I did not feel like I had her FULL love and attention. I didn't realize that I created my own circumstances. It's crazy how life has a way of showing you your own flaws. Making you look at yourself in the mirror!!"
"Peter and I are separated," Bailey told The Daily Dish on Tuesday. "He lives in Charlotte, and I live in Atlanta. I am definitely taking some time to myself to figure out how I want to move forward. I don't want to rush into anything, so I think this time apart is good for us."
Are you surprised by the splits? Tell us in the comments!