Porsha Williams Accuses Kenya Moore Of Having An Affair With Married Pastor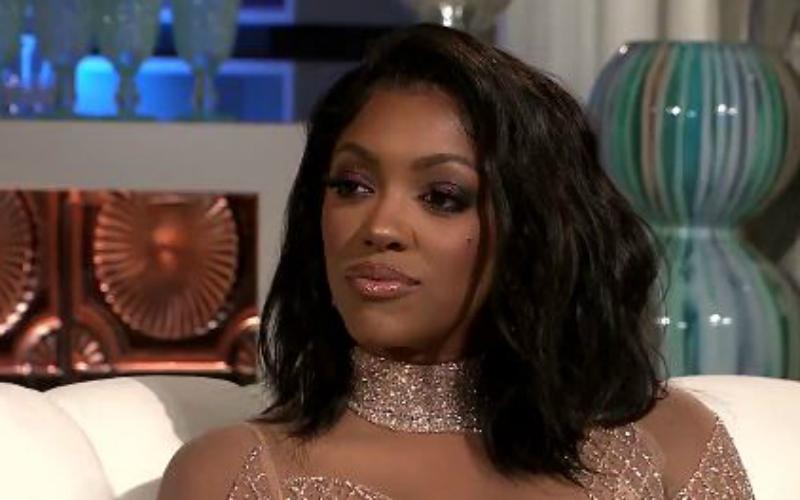 Porsha Williams took a major dig at Kenya Moore's alleged dating history as the two argued over their growing issues during part two of The Real Housewives of Atlanta's Season 8 reunion show!
The trouble started when Moore blasted Williams over her secret fight with her assistant at the RHOA Season 8 finale party!
"Well let's get to the point of you beating up your assistant at the finale. Let's talk about that," Moore said.
Article continues below advertisement
But an annoyed Williams quickly bit back with a shocking diss of her own!
"Please! Let's talk about you and the one-eyed African whose married, honey. Let's not go there," Williams said.
"There's a one-eye African?" Andy Cohen questioned with a confused look on his face.
"He's a preacher, honey!" Williams added. "And he's a co-pastor with his wife."
Shereé Whitfield was confused as well as she exclaimed, "The one-eyed African? What!?"
Williams then presented even more info about the man.
"Ain't nobody got time for you. I will lay out all those facts," Williams said as Moore laughed at the affair comments. "It's funny right. He's got the patch on his eye. You were in LA."
"Shut up!" Moore replied with a smirk, adding that Williams made the story up. "I don't even know who you're talking about!"
And she then quickly moved the conversation back to Williams' altercations on the show, accusing her nemesis of attempting to avoid the conversation.
"Talk about you always doing something that gets to physical fighting. Period," Moore said. She then added, "You've been into three incidents now regarding violence. Three. You are the one with the problem."
The two went back and forth about the fight conversation. But Moore continued to slam the shocking affair claims Williams presented.
During the rest of the reunion show, Kim Fields' husband Christopher Morgan, confronted Moore over rumors she shared about him. Kandi Burruss defend Moore's action during her argument with Glen Rice Jr. in Miami. And Cynthia Bailey and Peter Thomas offered an update on their marriage troubles!