Exclusive
Nothing To Hide! Jenelle Evans Agrees To Drug Test In Custody Battle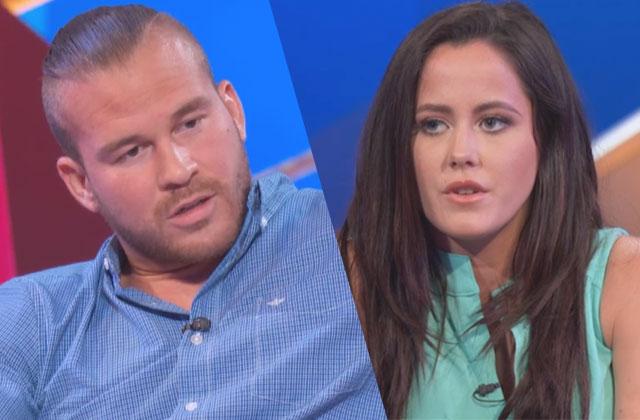 Jenelle Evans is ready to prove once and for all that rumors she is still using drugs are totally false! RadarOnline.com has learned that the Teen Mom 2 star agreed to take a drug test as part of her custody battle with former fiancé and baby daddy Nathan Griffith.
Evans and Griffith had been fighting for months over their son Kaiser, nearly two. When they finally reached a joint custody agreement, last month, both Evans and Griffith said they'd take a drug test in order to clear the air and finalize the deal.
Article continues below advertisement
"The parents agree to undergo drug testing for opiates, marijuana and steroid use, through a certified, third-party drug testing facility before this Agreement is finalized. Results of the tests will be communicated with each parent's respective legal counsel," the original Parenting Agreement Order, obtained exclusively by RadarOnline.com states.
READ The Shocking Court Documents
Recently, Griffith accused Evans of being on drugs in a clip from the reunion show on MTV.
"I said you're a repetitive heroin user and you're living in the town you used to buy heroin from!" Griffith shouts at the mother of his child.
Evans strongly insists that she's clean, and has been for months. But for now, she doesn't have the test results to prove it.
RadarOnline.com has exclusively learned that after signing the agreement, the couple made the joint decision to skip the expensive testing process.
Article continues below advertisement
The judge signed off on the final agreement, which stated that Evans and Griffith are committed to positive co-parenting.
"The parents believe that each is an important continuing presence in their child's life," the documents state.
"This agreement reflects the desire of both parents to create a positive environment for Kaiser's development and to ensure each parent's continuing relationship with him."
Evans has primary physical custody of Kaiser and every other weekend from Thursday evening to Sunday evening, Griffith has custody of their son.
"They entered into this agreement for the purpose of sharing parental responsibilities for the benefit and best interest of Kaiser," the agreement explains. "The parents recognize the importance of allowing Kaiser to freely love both parents and each parent will encourage him to respect and love the other parent."