Jenelle Evans' Boyfriend David 'Ridicules' Her Youngest Son In Nastiest Diss Yet!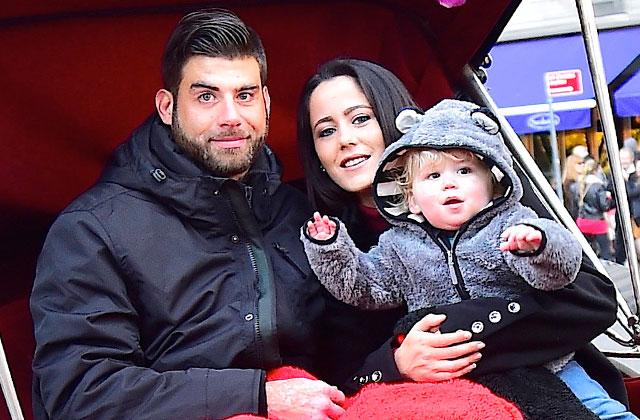 Jenelle Evans' boyfriend has helped take care of her child with Nathan Griffith during the ex-couple's nasty custody battle, but is he as loving towards Kaiser as he makes himself out to be? Fans slammed David Eason when he posted a photo of Evans' son with a "negative" comment.
While celebrating Kaiser's 2nd birthday, Eason posted a now-deleted Instagram photo of the tot wearing a poop hat.
While Evans captioned the photo, "Having some hat fun and shopping with Kai for his birthday decorations," Eason wrote "terd" alongside the picture.
Article continues below advertisement
"How many times has David Eason posted pics/talked about this child (that isn't his) in a negative way now?" a user tweeted, as another posted, "Always ridiculing Kaiser bc he can't speak for himself."
This isn't the first time Eason has called Kaiser names.
On the season finale of Teen Mom 2, the father-of-two said of Kai during a temper tantrum, "He just won't never stop screaming unless you give him exactly what he wants all the time. He takes after his daddy, he's a little screaming b***h."
Evans' oldest son from a previous relationship was also a victim of Eason's verbal abuse.
"Hey! No screaming Jace," he fired on the same episode. "You're 6 years old. Do not scream like a little girl!"
Do you think Eason is a stepdad from hell? Tell us in the comments!