Exclusive
'Stupid!' Jenelle Slams Baby Daddy Nathan After His Drunk & Disorderly Arrest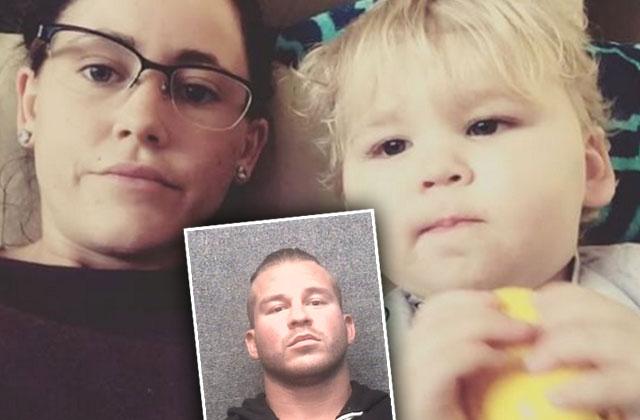 Teen Mom 2 star Jenelle Evans is fearful for her youngest son's safety in the wake of his father's arrest and lashed out at him exclusively to RadarOnline.com.
Nathan Griffith, 28, was arrested in Myrtle Beach, South Carolina over the weekend for "disorderly conduct, public intoxication, impairment and endangering himself and others," and briefly jailed, a situation that could have jeopardized his recent custody agreement.
Article continues below advertisement
"I don't care that Nathan got arrested," Evans, 24, told Radar. "I care about the safety of my child."
Griffith was also arrested in February, when Evans accused him of breaking into her car while she was out of town.
The MTV star explained that she is worried about how he conducts himself in the presence of their son.
According to their custody agreement, Evans has primary custody of Kaiser and Griffith has him every other weekend.
"His behavior concerns me and I hope he wouldn't be stupid enough to be like that around Kaiser," she told Radar.
UPDATE:
Griffith pleaded guilty in court Tuesday and was sentenced to time served.
What do you think about Nathan's drunk and disorderly arrest? Should Jenelle be concerned for Kaiser? Sound off in comments below.