Presidential Election 2016
Hillary Clinton Charging Up To $100,000 For 'Hamilton' Tickets!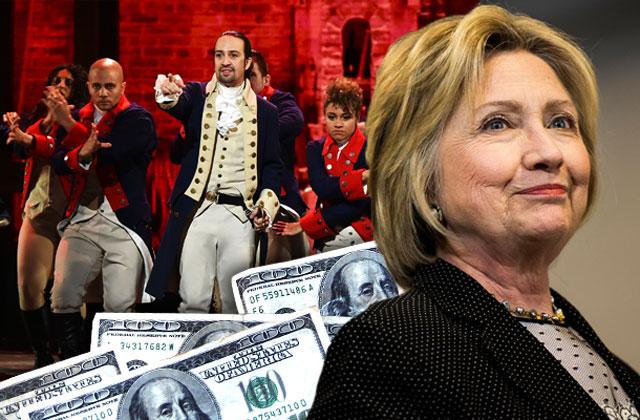 Article continues below advertisement
The lowest price guarantees only a general audience seat.
For $5,000, donors get a preferred seat and $10,000 lands a donor the opportunity for a "photo reception" with Clinton.
Clinton's website says that $33,400 "includes Premium Seat and Wrap Party with Hillary and other special guests."
The whopping $100,000 donation, meanwhile, grants donors two premium seats, a chance to attend the wrap party with Clinton and "other special guests," and an invitation to the upcoming Democratic National Convention.