Presidential Election 2016
Exclusive
He's No Quack! 'Duck Dynasty' Star Phil Robertson Endorses Trump For President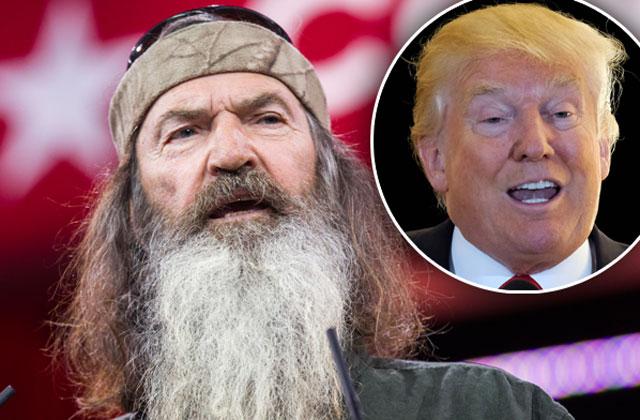 Article continues below advertisement
"But the people spoke, and they chose Donald Trump. As a Republican, I'll back him!"
Robertson, 70, even offered to hit the campaign trail for Trump.
"I'm just a redneck from Louisiana who likes to hunt and fish," he said. "But if Donald wants me out there stumping for him, I will!"
He also shared his thoughts on a possible running mate.
"I think Ben Carson would make an excellent vice president !" Robertson declared. "He is a decent, honorable man."
But, he added that 69-year-old Trump has "more good men to choose from."
Robertson included himself in that list, but joked that he doubted he would accept Trump's No. 2 spot if asked.
"I don't think Donald would understand if I told him I couldn't be in Washington, D.C., during duck-hunting season!" laughed Robertson, founder of the multimillion-dollar company Duck Commander.
One person Robertson doesn't want to see in the White House is Hillary Clinton.