Chelsea Handler Trashes 'Embarrassing' Housewives Shows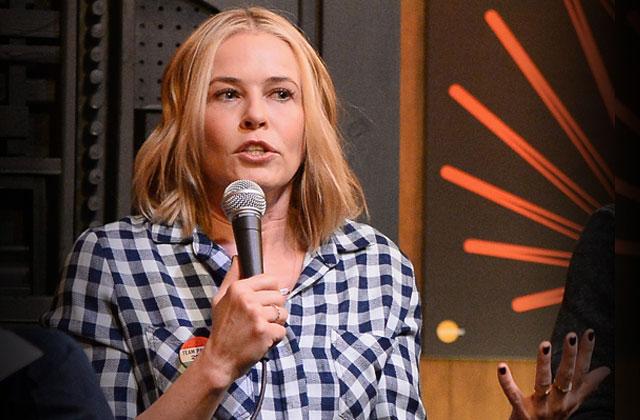 Chelsea Handler has never been afraid to speak her mind, even if it ruffles a few feathers in the process.
In a new interview with Variety, for which she was joined by Gordon Ramsay, the 41-year-old did just that, taking some serious jabs at not just a few Real Housewives, but the whole franchise.
When asked about the current state of reality TV, the former Chelsea Lately host didn't hold back.
"Reality TV's pretty tricky for me. I don't really watch anything like that, because I think it's brain-sucking," she said. "There's a difference between watching a chef show, which doesn't feel like a reality show compared to the Housewives. Those shows can, I think, not only lower your IQ, but really just knock the wind out of you, because we're all here in this business."
Article continues below advertisement
The controversial star then turned her focus to the greater good, shaming the Housewives franchise for making little difference in the world.
"You want to do something a little bit meaningful, because we're not saving the planet or anything, but we want to contribute in a positive way, in a way that makes a difference or makes somebody feel something," she continued. "I think reality television, unless it's inspirational, which it very rarely is, I think it's embarrassing. It's embarrassing state of affairs that we're in."
As RadarOnline.com previously reported, Handler has had some challenges in dealing with some of her own colleagues in the past.
Back in January, she became embroiled in a back-and-forth feud with Heather McDonald, who claimed that she'd "lived in fear" of Handler when she was a part of her E! show, Chelsea Lately.
Just recently, sources say Handler had her own showrunner fired from her new Netflix series.