Charlie Sheen Claims To Be A Changed Man Thanks To HIV Exposé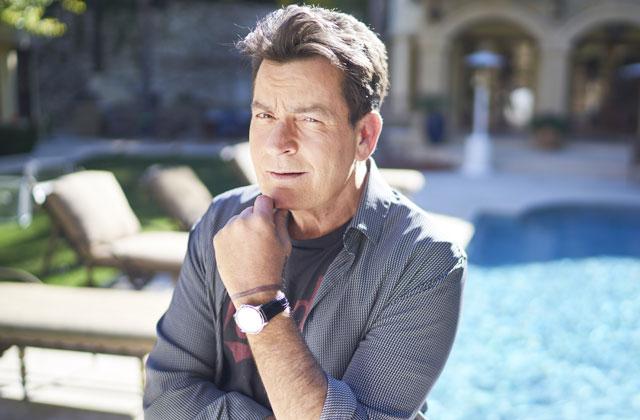 Charlie Sheen has earned a reputation as the bad boy of Hollywood, but in a new interview, the 50-year-old actor says that his shocking antics are a thing of the past.
"I own the stuff I did and I'm trying now to do my best to make amends for that," his said in the sit-down with his longtime manager, Mark Burg, and the Daily Mail.
As The National ENQUIRER exclusively reported back in Fall 2015, Charlie Sheen is HIV positive. Shortly following the report, Sheen went public with his diagnosis, a moment that he considers a turning point in coming to terms with his reckless behavior, which he cringes to think about to this day.
Article continues below advertisement
"I call them the 'shame shivers,'" he admitted. "I might be driving and something will suddenly pop into my brain that I did or, more usually, I was told I did, a lot of which I can't remember. And however much I try to explain it away as the result of someone having slipped me a Mickey Finn a spiked drink, I shudder at the memory."
Burg agreed. "I've been looking after Charlie for two decades," he said, "including a year's break when I tired of trying to save him from himself...I tried everything to get him to kick his self-destructive habits. He got bored of hearing me say the same things over and over and I got bored of repeating them. So I walked away," he admitted.
"Then, one day last September, there was a knock on my door. It was Charlie. It was as though the sun had suddenly pierced the clouds. Since being diagnosed with HIV he'd paid millions of dollars to people blackmailing him to keep it a secret. He woke up that morning and realized enough was enough."
"It was a defining moment in his life," Burg said of Sheen's post-exposé confession. "He hasn't looked back."
Now, Sheen says he is making his health a top priority, and getting injections of CytoDyn's PRO 140 every week to keep his disease at bay. "I already feel cleaner, lighter, healthier, clearer in my thinking and currently there's no trace of the virus in my blood count," he insisted. "I'm 100 percent undetectable. This isn't necessarily a cure but it's a much more effective treatment."