Exclusive
REVEALED At Last! Chilling Audio At The Center Of Charlie Sheen Criminal Probe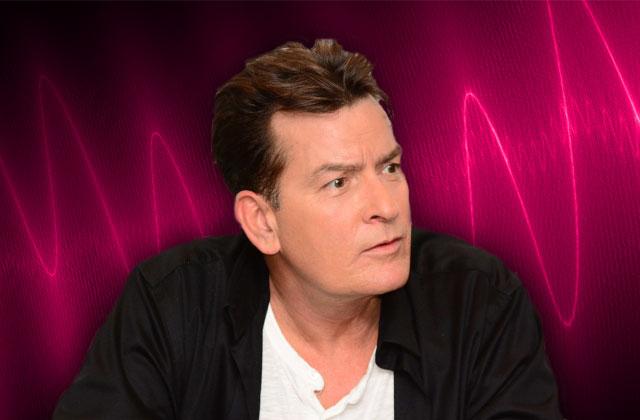 Charlie Sheen's world of lies was shattered when The National ENQUIRER revealed his HIV-positive diagnosis to the world in November 2015. But the cover-up continued, and now The ENQUIRER is uncovering new evidence that could put him behind bars — on the new Reelz Channel show National Enquirer Investigates!
As RadarOnline.com previously reported, Sheen claimed for months that he never exposed any of his sex partners to HIV without informing them of his status. And he had good reason to hide the truth, since hiding his diagnosis from partners would be a felony in California.
Article continues below advertisement
But The ENQUIRER obtained a bombshell audio tape that was clear proof he had blatantly lied about the matter — and now it's going to be revealed to the world on Saturday night's episode of the show, National Enquirer Investigates.
According to a transcript of the nearly 35-minute tapes, provided by The ENQUIRER to RadarOnline.com, the woman who recorded the conversations blasted Sheen, "Why did you tell me you were not infected?"
"Because it's none of your f---ing business, OK!" the man on the tapes, clearly Sheen, screamed in reply.
"But if I wanted to have sex without a condom … it's my right to know," the woman insisted.
"You shouldn't want to," he answered.
In another section of the audio, he admitted they had "sex without the condom." And when she "fu****g found out" about the diagnosis after their tryst, he sneered that finally, "I was noble enough to tell you."
Article continues below advertisement
That tape was recorded during a time period when Sheen, now 50, was still insisting he had told all partners about his STD status.
But this Tuesday, Sheen finally admitted that he had knowingly exposed at least two sex partners to HIV. "There were two examples, but protection was always in place," he said. "And it was for the right reasons, because everyone that I had told up to that moment had shaken me down."
That confession, along with the new revelations in National Enquirer Investigates, has the LA DA "chomping at the bit" to launch a criminal investigation against him. "They're intrigued by the Reelz show," a source told Radar.
To hear the audio revealed to the world for the very first time, tune in to National Enquirer Investigates, on Reelz Channel Saturday night at 9 ET/PT!