Exclusive
Sicko Sheen FINALLY Confesses He Didn't Tell 'Last 25' Sex Victims He Had HIV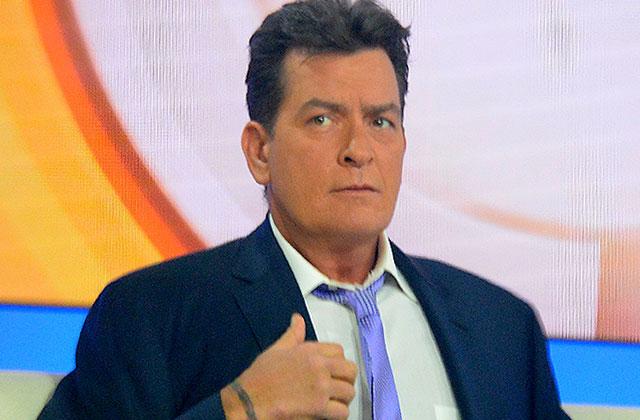 Article continues below advertisement
When questioned about reports he's being berated by former lovers for not revealing his HIV status, the barefaced liar confessed: I DIDN'T tell some of the women I had the disease.
But he insisted he didn't have unprotected sex with them.
"The only times I didn't tell them, was because the last 25 times they used it against me, and used my medical condition for their own folly, and financial gain," Sheen revealed
"I never did have unprotected sex when I knew I had HIV. I wouldn't do that to someone, I would not.
"Here's the great news...no one has been infected by me. No one. They claim, the sorrow and the pity, or whatever. But that's on them, I know the truth."
The 50-year-old Tinseltown train wreck stopped short of telling the whole truth, however.
As RadarOnline.com has reported, a blockbuster documentary — National Enquirer Investigates on REELZ this Saturday — will broadcast secret audio tapes of slimy Sheen admitting he had unprotected sex with a woman AFTER he was diagnosed with HIV.
Article continues below advertisement
The recordings are at the center of a potentially devastating criminal investigation for Sheen, and his statements in London could have dire consequences for the actor who once earned $2 million per week.
Failing to disclose HIV status to a partner is against California law and is punishable by up to eight years of imprisonment for an person to "willfully expose" another person to HIV through unprotected sex.
Though Sheen insisted to Morgan in London that he had always used a condom, some of his partners have come forward and claimed he insisted on using lamb skin contraception — a form that does not ENTIRELY protect a partner from the disease.
Even then, the explosive tape, set to be published on the popular National Enquirer Investigates, has a woman heard asking Sheen: "Why did you tell me you were not infected?"
Article continues below advertisement
The father-of-five is then caught on tape admitting not only having unprotected sex with the woman without first revealing his HIV status, but also that he outright lied to the partner — telling her he was not infected by the virus.
He is heard screaming: "Because it's none of your fucking business, OK?"
"But if I wanted to have sex without a condom … it's my right to know," the woman later insisted.
"You shouldn't want to," answered Sheen.
That covertly recorded conversation represents an entirely different story than the one Sheen peddled to the world in the wake of his bombshell November confession that he had contracted the HIV virus.
Sheen went on TODAY and was grilled about his sex life by anchor Lauer.
"Have you since the time of your diagnosis told every one of your sexual partners before you had a sexual encounter that you were HIV-positive?" asked Lauer.
"Yes, I have," lied Sheen.
"No exception?" Lauer asked.
"No exception," Sheen insisted.
No exception? Except now for the "last 25 times", as Sheen has now revealed — in his own horrifying words.