Exclusive
Calvin's Nightmare! Raunchy Dick Pic Sext Surfaces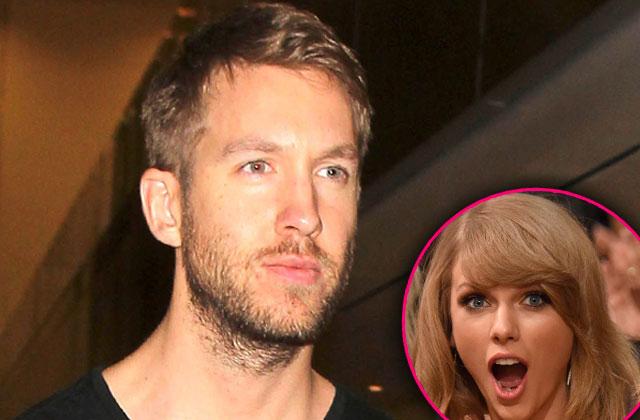 *WARNING GRAPHIC CONTENT*
Taylor Swift's rebound with Tom Hiddleston could be just the beginning of Calvin Harris's worst week ever. RadarOnline.com has learned that an insider is attempting to sell a photo of a male genitals that allegedly belong to the DJ!
RadarOnline.com has viewed the photo, which features a shirtless man sprawled on a bed, holding his erect penis. The bottom half of the man's face can be seen in the photo, and the facial hair matches Harris's usual scruff. In addition, a mole often seen by Harris's lower right waistband in his shirtless shots is seen in this snap, as well as a hint of the large tattoo that appears on the inside of his right forearm.
Article continues below advertisement
However, her quick rebound with Hiddleston, 35, seems to have stung. As new photos emerged Wednesday afternoon of Swift and the British actor embracing and kissing by the beach in Rhode Island, it emerged that Harris had unfollowed Swift on social media — and deleted his friendly breakup post.
Story developing.