Tragedy For Britney! Longtime Spears BFF & Choreographer Dies Suddenly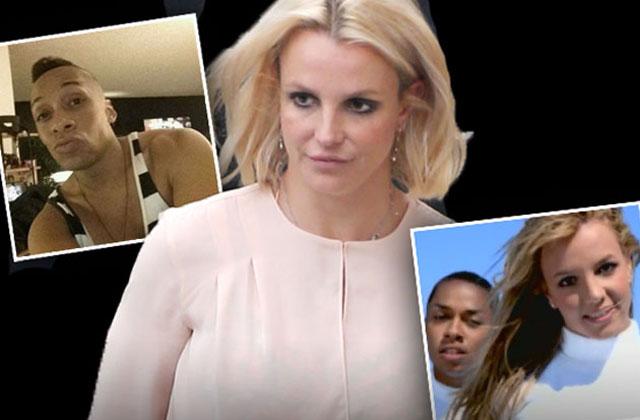 Just one week after Britney Spears reigned supreme at the Billboard Music Awards, RadarOnline.com has learned that she's been hit with a sudden heartbreak: The man who played a large part in her early days of stardom, choreographer Andre Fuentes, is dead at age 40!
Fuentes choreographed and danced with Spears in several of her most popular music videos, including "Sometimes," "I'm A Slave 4 U" & "Crazy." He also worked with other superstars such as Beyonce, Prince, and No Doubt.
Article continues below advertisement
In a sad twist of fate, Fuentes attended the memorial for Prince just two weeks ago and posted on his official Instagram, "Such a beautiful memorial tonight honoring the life and genius of Prince!"
Although it is unclear what caused Fuentes's sudden death, the tragedy was confirmed today by one of his closest friends and dance partners, Melissa Miles.
On Instagram, Miles wrote: "My dear sweet Andre Fuentes. I'm in complete shock. You went from being one of my first dance teachers in LA, to a mentor, then to my friend. You saw something in me most didn't, and believed in me more than I may have even believed in myself. I will never forget our talks and some of the things you said that meant everything to me. I will miss you more than words can say. Thank you for your artistry and everything you contributed to the dance world. You changed my life and so many others. Until we meet again... RIP Andre"
Debbie Reynolds of Debbie Reynolds dance studio, where he worked for 20 years, told Radar, "We are saddened by the loss of Andre Fuentes, whose light shined in our studio for over 20 years. He was a remarkable dancer and a true talent and he will be loved and missed forever."
And Courtney Miller Jr. – who worked together with Fuentes on many of Prince's projects over the years – told Radar,"Andre was a fighter. He had to fight who he was on the inside, he had to find a place for himself in the dance industry, and he had to fight to create a niche for himself as a choreographer. We trained together when he was 16 years old, I will always miss him."
Watch the video below to see Fuentes and Spears in their element and definitely "In The Zone"