Exclusive
Dark Past! Dallas Housewife Brandi Redmond's Troubled Brother Arrested For DWI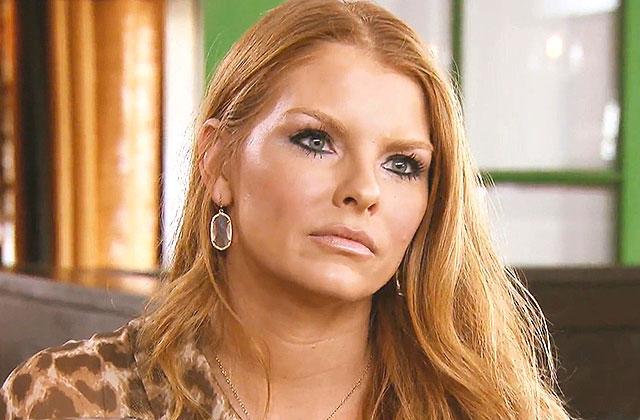 Brandi Redmond has been open about her brother's struggle with post-traumatic stress disorder and his suicide attempt on The Real Housewives of Dallas, but his troubles don't end there. RadarOnline.com has obtained exclusive documents revealing Michael Nace was arrested for a DWI.
The Texan was arrested on November 13, 2008 when his Toyota Camry was pulled over by police.
Article continues below advertisement
"This vehicle pulled directly into the middle lane and failed to yield the right of way to an oncoming vehicle," Officer Harlan Williams explained in the report. "The vehicle that the Toyota pulled in front of had to apply their breaks to avoid colliding with the Toyota."
When the officer pulled Nace over, he noticed his eyes were blood shot.
"I could also detect a strong odor of alcohol emitting from his breath," read the report. "I asked Nace if he had been drinking, to which he replied, "yes." I asked Nace how much he had to drink to which he replied, "6 beers."
During a field sobriety test, Nace explained how he drank from 2:00pm to 4:50pm after being pulled over at 6:45pm.
After being unable to follow the officer's pen with his eyes, he refused to continue the field sobriety test.
"Nace declined to do the walk and turn and declined to do the one leg stand… I asked for both a breath and blood sample to which Nace declined to give either sample," read the report. "At that time I made the decision to arrest Nace for driving while intoxicated based on the totality of circumstances up to that point."
Article continues below advertisement
Nace was then transported to the Travis County Jail and booked.
He pled no contest and was sentenced 20 days in jail. His license was suspended for 90 days and he was ordered to pay court costs.
Redmond has expressed her concern for her army brother on RHOD.
"He tried to overdose," Redmond revealed on a recent episode. "He literally sat on the floor and cried over the holidays that there was no God. I got angry with him… I had no idea it was this bad. I just wish there was more I could do."
Are you shocked by the charge? Tell us in the comments.