Exclusive
'Greedy' Ben Affleck Fooling Jennifer Garner To Save His $75 Million Fortune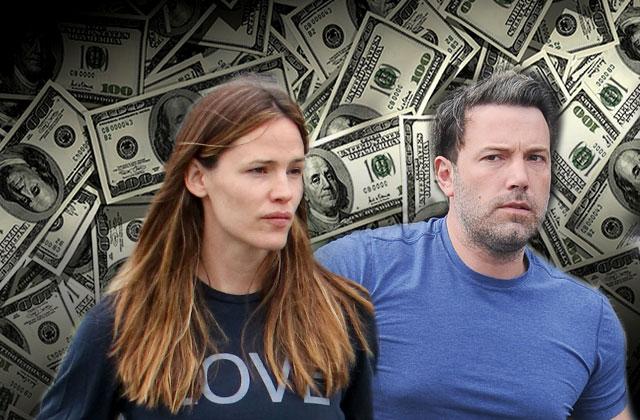 Ben Affleck is on a charm offensive to publicly show just how much he wants to make his relationship with Jennifer Garner work , but RadarOnline.com has learned that behind closed doors the actor's heart just isn't in it and his intentions are far from pure.
The reason? "Ben can't afford to divorce," revealed an insider, noting the "greedy" actor — worth a reputed $75 million — was shocked when he found out what his wife is demanding in a split.
Article continues below advertisement
"Now that Jen's deal is on the table, he's beginning to realize she's going to leave him flat broke and there's nothing he can do about it," noted the insider.
"The only solution he's got to keeping his fortune is to patch things up with her," explained the insider. "But it's not solely about cash — he does love their family and he and Jen do genuinely care for each other."
Unfortunately, Garner, 44, "never got over his dalliances and her bitterness, however justified, is making things very difficult ," said the insider.
However, added the source, 43-year-old Affleck "is quite literally banking on her coming around because if she rejects him, he's going to have to start rebuilding his bank balance from scratch!"