Amber Heard Changed Last Name For Ex-Girlfriend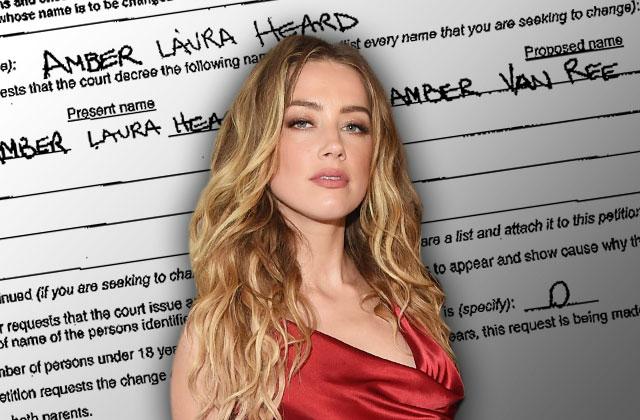 RadarOnline.com has obtained documents showing Amber Heard was so smitten with her ex, Tasya Van Ree, that she petitioned the court to officially change her last name.
The 30-year-old actress officially became known as Amber Van Ree after she entered into a "domestic partnership" in California with Tasya, 40, in March 2008, note the legal papers.
Amber reportedly applied for hunting and fishing licenses and started her production company The Black Sky Inc. using her new last name.
Article continues below advertisement
Amber legally ended her partnership in 2013 and officially changed her last name back to Heard in April 2014. By that time, Heard had already accepted her now estranged husband Johnny Depp's proposal for marriage.
Despite splitting, Amber and Taysa remain close. However, as RadarOnline.com reported, Heard is now involved in a messy divorce with 52-year-old Depp, who she claims abused her during their 15-month marriage.'